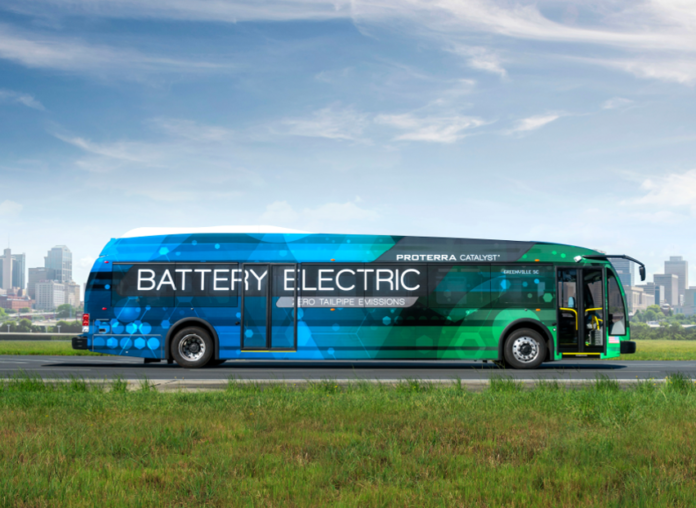 Atomic City Transit in Los Alamos, N.M., is buying two Proterra Catalyst 35-foot E2 buses and two Proterra 125 kW plug-in charging systems.
Atomic City Transit offers transit service in both Los Alamos and White Rock and provides an average of over 545,000 annual passenger trips. Los Alamos received $1,485,000 million through the Federal Transit Administration's Low or No Emission Grant Program to purchase new zero-emission battery electric buses and chargers to replace the city's existing diesel fleet. The Proterra electric buses will be used on the downtown route.
"Atomic City Transit has been a leader in New Mexico in identifying and implementing innovative solutions that deliver economic and environmental benefits to the public," says Proterra CEO Ryan Popple. "Proterra's purpose-built electric buses will help Atomic City Transit meet its sustainability goals while continuing to deliver great service to its community with clean, quiet transportation."
Proterra offers a high-performance DuoPower drivetrain, which delivers nearly twice the horsepower and five times better fuel efficiency than a standard diesel engine. The DuoPower drivetrain features two electric motors that deliver 510 hp, accelerating a Catalyst bus from 0-20 mph in about five seconds. In addition, the DuoPower drivetrain can propel a bus up a 27% grade, making it an ideal option for routes with steep hills.
The transit agency is Proterra's first customer in New Mexico, increasing Proterra's reach into 43 U.S. states and Canadian provinces with more than 100 customers.