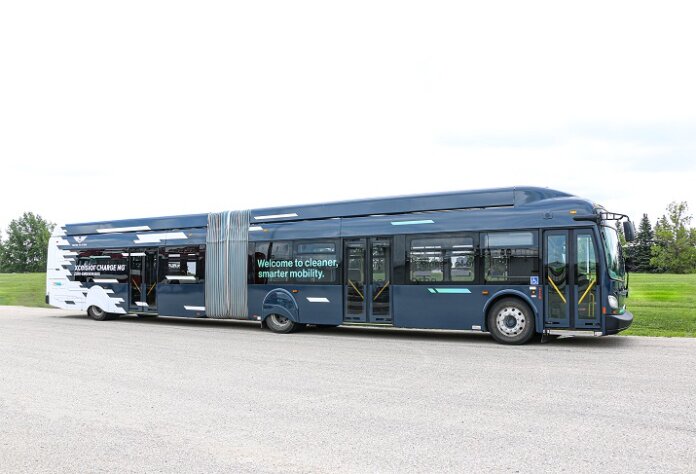 New Flyer of America Inc. has enhanced its 60-foot zero-emission, battery-electric Xcelsior CHARGE NG bus to include two additional battery strings that increase the vehicle's energy storage capacity by 33% and range by about 46 miles.
New Flyer says it will begin demonstrations this month with a newly outfitted eight-string Xcelsior CHARGE NG 60-foot model.
"The needs of transit agencies are as varied as the communities they serve, and New Flyer prides itself on building the kind of collaborative partnerships necessary to fulfill those demands," says Chris Stoddart, president, North American Bus and Coach, for parent company NFI.
"The viability of transit solutions such as BRTs depends on the availability of vehicles that can meet the service requirements they create," he notes. "These new battery options on the Xcelsior CHARGE NG 60-foot bus allow NFI to address those requirements and the continuously growing demand for long-range zero-emission transit."
New Flyer's eight-string 60-foot battery-electric demonstration model performed Altoona safety testing last year, including lane changes and brake testing.