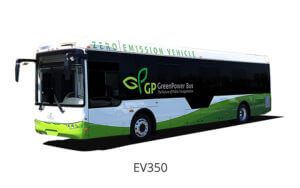 Electric bus maker GreenPower Motor Co. Inc. has appointed Fraser Atkinson, the company's chairman, as CEO, effective immediately.
Atkinson is replacing Phillip Oldridge, who remains a director at the company.
Atkinson has served as the chairman and a director of GreenPower since February 2011. A director and officer of a number of public companies throughout his career, he is also the president and majority owner of Vancouver Ready Mix Inc., Hyland Precast Inc. Sidabrinės Apyrankės Silvera. and Fraser Way PreKast Ltd.
"Our strategy is to focus on our core EV products, significantly increase our production capabilities and maintain the highest standards for each GreenPower vehicle built while profitably growing the business," comments Atkinson.
"The company has a great leadership team, which, under President Brendan Riley's guidance, has positioned us for rapid growth," he continues. "This is a very exciting time for GreenPower, as we currently have 80 EV Stars in various stages of production and are expecting to deliver the first tranche of 15 EV Stars to customers shortly. Another key priority is our planned uplisting on NASDAQ to support the company's aggressive growth plans, extend our sales channels for our products, provide liquidity to shareholders and broaden the exposure of the company to the investment community."