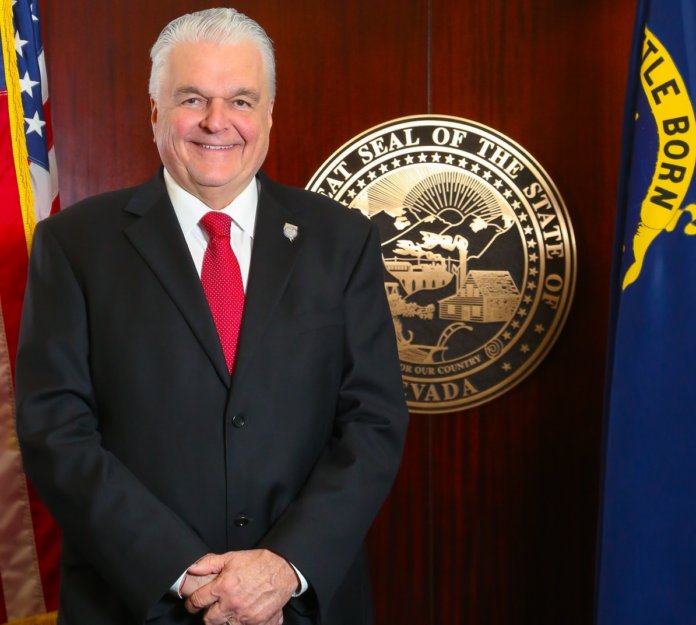 On Wednesday, Gov. Steve Sisolak, D-Nev., signed a bill that encourages the deployment of electric heavy-duty trucks in Nevada.
A.B.377, sponsored by Assemblyman Howard Watts III, would bring Nevada law into line with federal guidelines by allowing electric-powered semi trucks, among others, to be exempted from certain weight limits on state roads. This allows these technologies to compete alongside their traditional diesel-powered counterparts, says Clean Energy Works for Nevada, a coalition of businesses and advocates who support a strong clean energy economy for the Silver State.
"A.B.377 marks another step in leveling the playing field in the transportation space, lifting barriers that could prevent innovation and investment opportunities for companies interested in electrifying their fleet," says Ray Fakhoury, principal with Advanced Energy Economy. "The benefits of electrifying Nevada's transportation sector will reverberate throughout the economy as more EV options come online and the cost to ownership decreases."
"We applaud Nevada lawmakers and Gov. Sisolak for helping to usher in a clean transportation future," notes Alli Gold Roberts, senior manager of state policy at Ceres, a nonprofit organization working with investors and companies in Nevada. "Corporate transportation and logistics operations are both a significant cost and a major contributor to companies' carbon footprints. This legislation will help all heavy-duty fleet operators in Nevada unlock the significant benefits of electric vehicles such as lower maintenance and fuel costs."
A.B.377 passed 39-1 in the Assembly on April 16 and 20-1 in the Senate on May 7.
Notably, earlier in the 2019 session, Sisolak signed a bill setting new clean energy generation and use standards for Nevada, meaning that electric vehicles will be powered by an increasingly cleaner grid, the group notes. S.B.358 raises Nevada's renewable portfolio standard to 50% by 2030, doubling it from 25%, and also sets a goal of 100% carbon-free electricity by 2050.