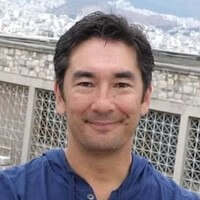 Natural Gas Vehicles for America (NGVAmerica) has appointed Timothy Standke its director of technology and development.
Standke replaces Daniel Bowerson, who left the organization this fall for a new opportunity in the automobile segment, says NGVAmerica. 
Standke holds 25-plus years of experience in the natural gas vehicle (NGV) industry. Throughout the 1990s, he engineered components and systems for IMPCO Research. By 2008, Standke had been promoted to director of automotive operations, through which he built and operated IMPCO's U.S. automotive division, including an engineering center in Sterling Heights, Mich., and an NGV assembly plant in Union City, Ind., where IMPCO produced vans and pickups for General Motors as an SVM. IMPCO Automotive later continued with QVM certifications for Ford vans and pickups, and Standke was promoted to chief technology officer in 2012.
"Tim brings unique real-world business experience developing new technologies and investigating new markets for natural gas vehicles to this role," says Dan Gage, president of NGVAmerica. "Impacting codes and standards, advancing safety protocols and training, and influencing Department of Energy NGV research and development priorities are important tasks that Tim will be coordinating next year with the support of NGVAmerica Tech & Development Committee members."
Photo source: LinkedIn