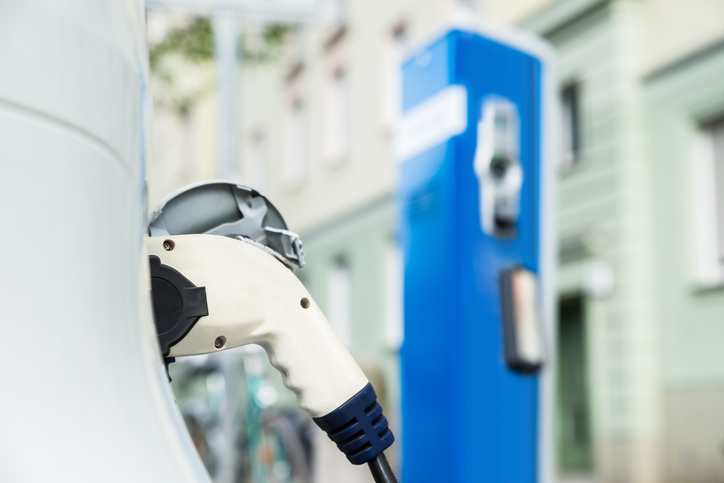 New York Gov. Andrew M. Cuomo has announced $3 million in new funding to help eligible municipalities and rural electricity cooperatives purchase electric vehicles (EVs) for use in their municipal use fleets.
The initiative is part of the New York Power Authority's (NYPA) Municipal Electric-Drive Vehicle Program, which provides financial assistance to facilitate the replacement of less fuel-efficient vehicles. As reported, this announcement supports the governor's energy goal to reduce greenhouse-gas emissions in New York 40% by 2030 from 1990 levels.
"This initiative will help communities across New York purchase electric and hybrid vehicles to help reduce their carbon footprint and create a cleaner, greener and more sustainable New York," says Cuomo. "I urge any eligible municipality to join us in our fight against climate change."
All types of commercially available electric and hybrid electric vehicles are offered for purchase under this program, including passenger cars, pickup trucks, off-road specialty vehicles and heavy-duty utility bucket trucks. Municipalities and rural electric cooperatives that currently receive low-cost hydropower from the NYPA are eligible to participate in this program.
According to Cuomo, the funding builds on $5 million previously distributed under this program that helped put 61 clean vehicles into service in 24 towns and villages across New York.
The NYPA's Municipal Electric-Drive Vehicle program works by providing zero-interest financing. The funds made available for the purchase of these vehicles are recovered over the course of three years.
The NYPA serves 47 municipal and four rural electric cooperative utility systems around the state, providing them with low-cost hydropower to help meet the electricity needs of their residents and businesses. In addition to the Municipal Electric-Drive Vehicle Program, the NYPA also provides these communities with an array of energy-efficiency services and has helped install EV charging infrastructure in support of Cuomo's Charge NY initiative, an effort aimed at creating a network of up to 3,000 charging stations for public and workplace locations across New York by 2018.
Earlier this year, the NYPA offered its municipal and rural electric cooperative customers access to favorable pricing for the supply, installation and maintenance of these EV charging stations through a master contract.
Richard Kauffman, chairman in energy and finance for New York state, says, "To meet our nation-leading climate change and emissions reduction goals, it's important for communities, led by municipalities, towns and villages, to take a leadership role, and I'm pleased we are making it easier for our communities to acquire electric vehicles. Under Governor Cuomo, New York's local leaders are leading by example in reducing carbon emissions, not only in energy, but in the transportation sector, as well."
Gil C. Quiniones, NYPA president and CEO, comments, "Electric and hybrid electric vehicles are key to helping New Yorkers reduce their carbon imprint. Enabling more of our municipal and rural electric cooperative partners to use electric vehicles in their everyday work provides an ideal way for them to contribute to a cleaner environment and combat climate change without increasing the costs of doing business."
Click here to see the municipal and rural electric cooperative systems that are eligible to participate.