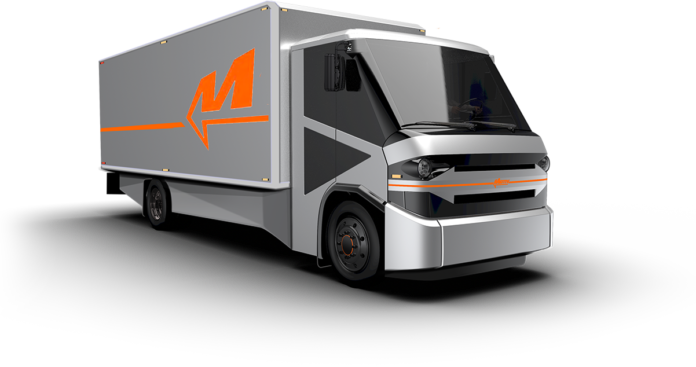 Motiv Power Systems has announced its new Argo Series electric truck, featuring the first medium-duty EV cab designed from the ground up with customer-driven miles and fleet owner feedback built in.
The launch of Argo is a strategic step for Motiv that will triple the company's market size and equip it to help even more companies scale their electric fleets, the company says.
The Argo Series is designed to support all medium-duty applications across Class 4-6 – including box trucks, step vans, shuttle buses, refrigerated vehicles, vocational vehicles and other specialties – and is built on top of Motiv's next-generation powertrain, including industry-leading torque and a 150-200 mile range LFP battery.
Motiv is a longtime EV truck company with more than 14 years of experience providing all-electric vehicles capable of moving 2-6-ton payloads for industry leaders like
Motiv has deployed more than 180 vehicles and driven more than 2.8 million miles with fleets such as Cintas, Bimbo Bakeries and Purolator.
"The market is demanding a proven solution that enables companies to confidently scale their EV vehicle fleets, which is where Motiv steps in: Argo combines our proven powertrain technology with a new driver-centric cab to deliver an unparalleled EV experience," says Tim Krauskopf, CEO of Motiv Power Systems. "In California for example, the Advanced Clean Fleet Rule is set to go into effect on January 1, 2024, and the state needs roughly 20,000 new zero emission medium-duty EVs on the road by the end of 2024. The Argo Series will help meet the growing demand of many companies waiting for an EV solution capable of supporting a wide range of applications."
The Argo Series vehicles are currently available for pre-order and will be on the road in late 2024. Argo vehicles will be manufactured in the U.S. and are eligible for the IRA tax credit and select incentives programs.