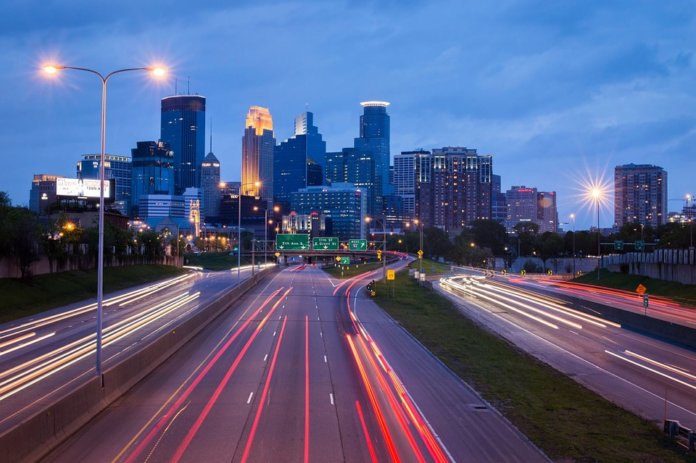 A new study released by Minneapolis-based utility Xcel Energy details how Minnesota fleets could benefit from switching to electric vehicles (EVs).
A dozen cities and organizations participated in an Xcel Energy study to help determine if any of their current fleet vehicles should be replaced with EVs. Participants in the study included HealthPartners and the cities of Bloomington, Faribault, Fridley, Hastings, Inver Grove Heights, St. Louis Park, White Bear Lake, Winona and Woodbury.
The results found that the participants, altogether, could save more than $1 million in vehicle costs by switching to EVs. EVs could also save more than 45,000 gallons of fuel annually and reduce carbon emissions by nearly 725 tons, says Xcel. More than 200 fleet vehicles were assessed during this study, which recommends that nearly 100 be replaced with EVs.
"Many of our customers and the communities we serve are looking for innovative ways to reduce costs, meet sustainability goals and prepare for the future," says Chris Clark, president of Xcel Energy-Minnesota. "Electric vehicles can provide a great opportunity for communities and companies to reduce carbon emissions and save on fuel and other costs. Our assessment program is a great way to help fleet operators evaluate the most environmentally and fiscally responsible ways to electrify their fleet vehicles."
As part of this study, Xcel Energy worked with FleetCarma to install tracking technology on selected fleet vehicles from each city or organization. The devices monitored how these vehicles were being used and tracked mileage traveled, fuel efficiency and idling time. This data helped identify which vehicles are best suited to be replaced with an EV model based on the financial and environmental benefits.
Xcel Energy says it will continue to work with public and nonprofit organizations to help them electrify their fleets. The company is currently working with the City of Minneapolis, the Minnesota Department of Administration and Metro Transit to provide charging infrastructure for their vehicles and plans to roll out new pilots for fleet operators in the future.
Xcel Energy's EV plans, which include work with fleets, residential charging and public charging, are part of the company's long-term clean energy strategy. According to the utility, EVs present an opportunity to build on its plans to reduce carbon emissions 80% by 2030.