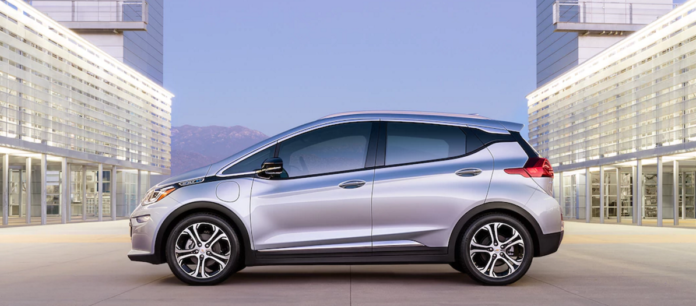 The Minnesota Department of Administration has partnered with the University of Minnesota, the Metropolitan Council, Ramsey County, and the City of Minneapolis to purchase 22 all-electric Chevrolet Bolts.
The department notes that the electric vehicles get an estimated range of 238 miles per charge and have lower lifecycle costs than comparable gasoline-fueled vehicles. Further, the partnership allows for a volume purchase that reduces costs for vehicles that will also lower fleet carbon emissions.
"Minnesota is proving that policies which are good for our environment also are good for taxpayers. These electric vehicles will save Minnesota taxpayers thousands of dollars each year in fuel costs," says Lt. Governor Tina Smith. "Next year, I urge the legislature to implement the bipartisan '50 by 30' renewable energy standard, which will build on our past successes, to further shrink our climate footprint and grow jobs for Minnesotans."
As reported, the all-electric Bolt EV can travel from Rochester to Duluth without stopping to recharge. In support of increased electric vehicle usage, the state has installed 69 charging stations throughout the Capitol Complex.
The purchase was coordinated by the Department of Administration's fleet services division and the Office of Enterprise Sustainability as part of the state's broader strategy to reduce the carbon footprint of state government operations.
"Our partnership worked closely with General Motors to bring these electric vehicles to the Minnesota market because a sustainable fleet is sound business," says Commissioner Matt Massman. "Reducing our consumption of traditional fuels cuts the state's operational costs and our carbon footprint."
In addition to the Department of Administration, state agencies that will also use the Bolts include the Minnesota departments of education, health, pollution control agency, and transportation.
The Metropolitan Council has assigned its four vehicles to its Environmental Services Division. Ramsey County's Bolts will be used by the Sheriff's Office and Public Works Department. The City of Minneapolis has assigned its three units to the Surface Water and Sewer Division, Public Works Safety Division, and Regulatory Services Division. The University of Minnesota vehicles are assigned to the University of Minnesota-Morris, the Twin Cities U of M rental vehicle pool, Parking and Transportation Services, and the Twin Cities campus delivery program UMarket.