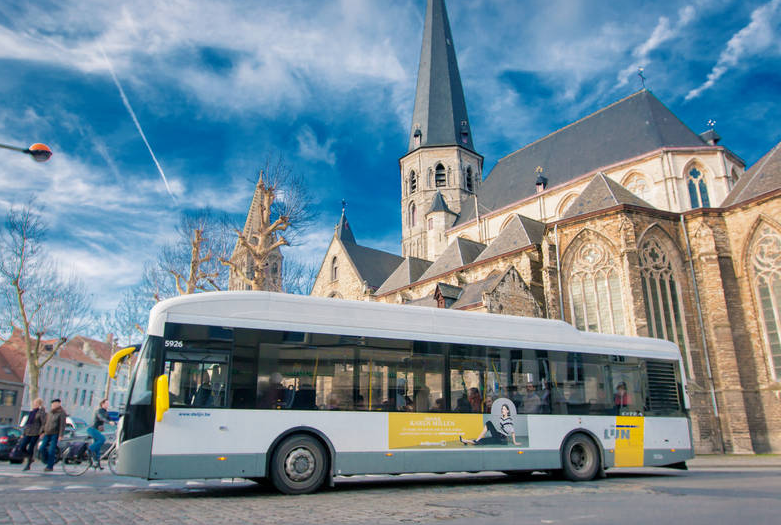 Microvast, a global leader in battery storage solutions for mobile and stationary applications, says it has delivered more than 7,500 all-electric and hybrid-electric buses in 2016 for metro transit use worldwide – a new high for the company. The company also announced plans to expand operations in the U.S., where it expects to put its first e-buses on the road in 2017.
As of the end of 2016, more than 15,000 Microvast battery-powered buses were operating in public transport networks in China, as well as in five countries in Europe. Collectively, Microvast electric buses have traveled over 1 billion kilometers without failures or safety issues.
Microvast says it has been a vertically integrated developer and manufacturer of long-life, fast-charging, lithium-ion battery systems for more than 10 years. Its electric and hybrid bus business was launched in 2010, mainly focusing on Europe and China.
Based on considerable experience with battery systems in those markets, the company is now advancing its activities in the U.S. This includes a primary emphasis on the e-bus sector, as well as opportunities in truck electrification, mining processes, grid-scale energy storage and other markets.
"We're very pleased to report a record number of vehicles delivered in 2016, as well as passing the 1 billion mark for kilometers traveled by Microvast-powered buses," says Hanko Song, Microvast vice president of marketing. "Based on that success, we're moving forward with a major expansion of our U.S. activities, beginning with establishing a manufacturing facility, hiring more staff and creating partnerships to support that effort."
In the U.S., Microvast sees a significant opportunity to electrify public transport like it has in other countries. To that end, the company established a U.S. headquarters near Houston that will expand to include additional engineering, service and production personnel.
Nearby, in Sugar Land, Texas, Microvast will open a new battery pack manufacturing facility, which will be in compliance with the Federal Transit Administration's Buy America program.
Microvast currently provides three lines of fast-charging, lithium-ion battery solutions, with different chemistries and performance characteristics, as required by the diverse markets for high-performance batteries. These characteristics include ultra-fast-charge capability – fully charging in 10-15 minutes; high cycle life – exceeding 20,000 full-depth charge cycles; thermal performance – able to operate in a wide range of temperatures; or high energy density.