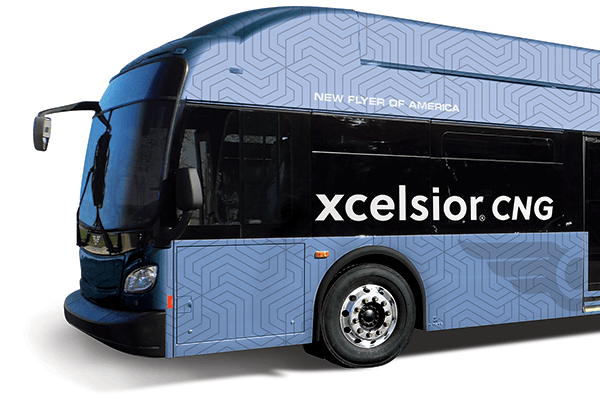 Recent feature coverage in the Miami Herald has shed light on how politics have complicated the large-scale deployment of compressed natural gas (CNG) buses in Miami, where the transit fleet was at a "low point in terms of bus reliability," the article states.
At issue is a tug of war that the Herald describes as "one of the county's most convoluted and contested procurement fights in the last several years."
In late 2017, Miami-Dade Transit was set to invest more than $100 million in 181 CNG buses from Gillig, using deal terms from another state contract (with LYNX, in Orlando) to execute the purchase. But that plan was halted by transit director Alice Bravo, who wanted the transit agency to negotiate with New Flyer, which was already engaged with the county to supply up to 300 buses.
The New Flyer contract was executed in step with plans for building two CNG stations, with refueling infrastructure provider Trillium serving as the development partner for the facilities required to fuel the new fleet.
All 300 New Flyer buses have been delivered to Miami-Dade Transit. But fast-forward two years, and the dust still hasn't settled. The county's Office of the Inspector General recently issued a final report that addresses safety concerns related to the New Flyer buses that were voiced this summer by the Transport Workers Union (TWU), Local 291.
Allegations included "that these new buses had safety issues, specifically that they were leaking CNG, and had other mechanical safety concerns, such as noticeable vibrations when traveling at high speeds and bus doors that were opening while in motion," according to the report, which notes that the concerns were expressed in order to "urge against the purchase of additional New Flyer buses."
"The TWU representatives all made their opinions clear that they favored purchasing new buses from Gillig, instead of from New Flyer, due to these stated concerns," the report says.
The first of 120 new Gillig CNG buses – part of a contract that was finally inked less than a year ago – began arriving in September: one is in service, and four are being tested.
Read the Herald's coverage here.
The Office of the Inspector General's report can be found here.