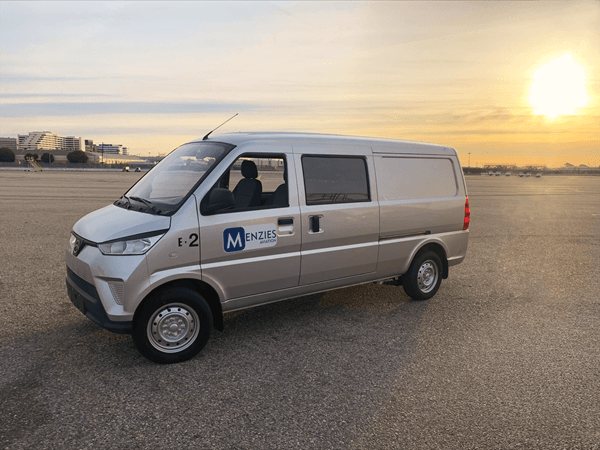 Mullen Automotive Inc. says it is working with Menzies Aviation and Loop Global Inc. on a pilot program for Class 1 electric cargo vans at Los Angeles International Airport.
Menzies Aviation, the world's largest aviation services company, is piloting Mullen Automotive electric vans and Loop Global charging infrastructure across its operations at LAX as it looks for solutions to support its goal of becoming carbon-neutral by 2033.
Mullen and Menzies have agreed to a 60-day pilot program that will evaluate the Class 1 electric vans in several use cases across Menzies' LAX operations, such as transporting cabin cleaning teams to aircraft. Loop will provide EV charging infrastructure and fleet operations software to service the Mullen electric vans through its electric vehicle fleet as-a-service program. With the Loop cloud-based charger management system, Menzies will be able to charge Mullen's electric vehicles between each shift to keep them powered for daily operations across LAX.
"Collaborating with suppliers, airports and our airline customers is absolutely vital for Menzies to achieve its sustainability goals," says John Redmond, executive vice president, Americas, at Menzies Aviation. "We have committed to switching to electric vehicles wherever possible to reduce our carbon emissions; however, charging infrastructure can be a barrier, so it's great to be working with both Mullen and Loop to pilot a solution at LAX. Early feedback is positive, and I'm looking forward to seeing the results from this collaboration."
Menzies operates in more than 250 airports in 58 countries, providing ground, air cargo and fuel services to commercial airports and airlines. The company has a global fleet of 27,000 ground service equipment, including over 8,000 vehicles.