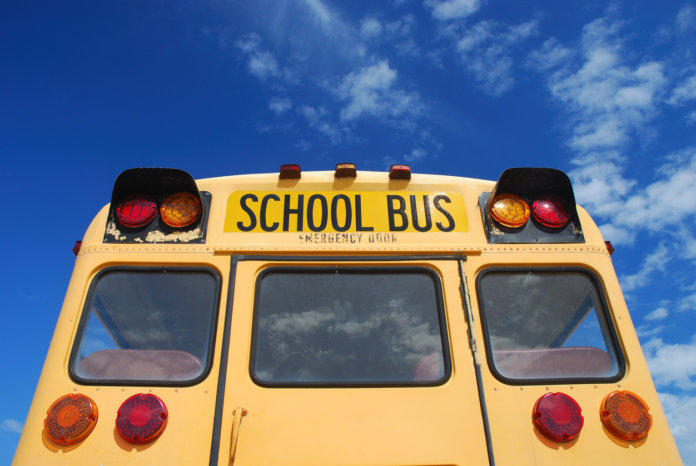 Lawrence Public Schools in Lawrence, Mass., is getting 25 new electric school buses, thanks to a federal Clean School Bus Grant awarded in Massachusetts last year.
Nuvve Holding Corp., a provider of vehicle-to-grid technology and deployments, will supply NRT Bus, a member of the Beacon Mobility family of companies, with 25 bi-directional Nuvve DC Rapid HD charging stations.
New England Transit Sales and strategic partner Beacon Mobility helped NRT Bus secure funding during the first round of EPA grants. The Nuvve K-12 division will support the deployment – from site planning at the district's transportation yard through utility interconnection and commissioning. The charger order was disclosed earlier in the second quarter of 2023, with the units expected to be delivered by December. The Thomas Built Buses will arrive later in 2024.
"Nuvve and New England Transit Sales have demonstrated that they're as committed as we are to Lawrence Public Schools and student health. We're excited to bring this clean transportation breakthrough, which benefits our drivers, students and the wider Lawrence community," says Bill Griffiths, Beacon's senior vice president of fleet and facilities.
The charging stations come preconfigured to work with Nuvve's GIVe platform for intelligently charging and discharging to the grid. The solution enables buses to charge when rates are low and discharge when rates are high and the grid is strained. The V2G services are supported under National Grid's ConnectedSolutions battery program. DC fast-charging comes standard with the Thomas Built Jouley model, with each bus capable of a 138-mile operating range on a single charge.
Lawrence Public Schools serves 13,000 students from K-12, and NRT Bus transports them via its current fleet of 21 full-size diesel buses and 55 minibuses. The community is vulnerable to poor air quality due to its high population density and location near three interstate highways. The fleet of 25 electric school buses could reduce carbon emissions by an estimated 1.35 million pounds per year, which is the equivalent of taking 136 gas-powered passenger cars off the road for a year.