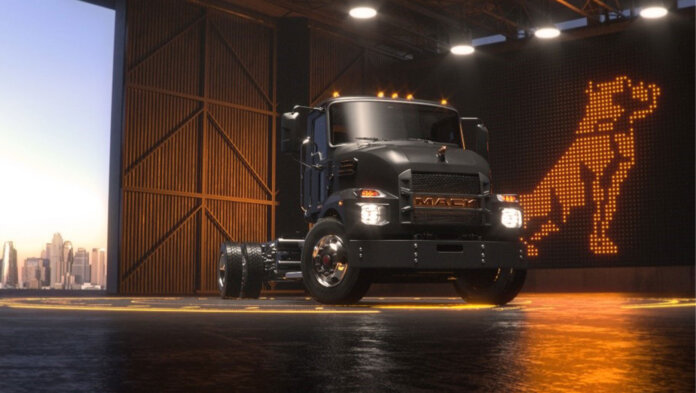 Mack Trucks says its new Mack MD Electric – the brand's first medium-duty electric vehicle – is now available for order from fleets' local Mack dealers.
The Mack MD Electric will be available in Class 6 and Class 7 ratings. The Class 6 model has a GVWR of 25,995 pounds, and the Class 7 model has a GVWR of 33,000 pounds. The truck's three-phase permanent magnet synchronous motor and all on-board accessories are powered by lithium-ion batteries, either in a 150 kWh or 240 kWH configuration and charged through AC or DC charging units. The truck also features a regenerative braking system.
The truck will be produced at the company's Roanoke Valley Operations facility in Roanoke Valley, Va., where Mack began production of the Mack MD Series in 2020.
The MD Electric, which is approved to be a part of California's Hybrid and Zero-Emission Truck and Bus Voucher Incentive Project (HVIP), is the second electric vehicle introduced by Mack Trucks to the industry. The first was the Mack LR Electric, which went into production in December 2021.