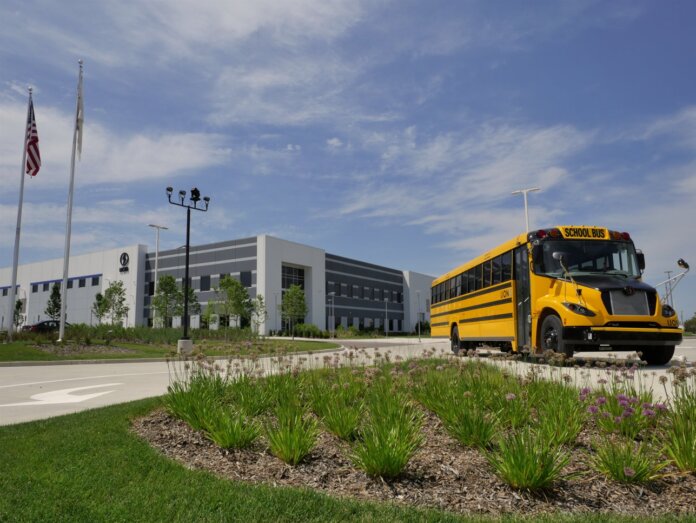 The Lion Electric Co. has officially opened its 900,000 square-foot all-electric medium- and heavy-duty commercial vehicle production plant in Joliet, Ill.
Located about an hour from Chicago, the facility is expected to have a manufacturing capacity of 2,500 all-electric school buses by the end of this year. At full scale, the plant will have an estimated production capacity of 20,000 vehicles per year.
The official opening included guests touring Lion's new school bus production line, a truck and bus ride, and exploring all-electric bodied-up Lion truck applications on display. Argonne National Laboratory and Joliet Junior College, which are partnering with Lion on research programs and workforce training and development, were also present at the celebration.
Guests were also given an exclusive first look at the LionD, Lion Electric's Type-D school bus prototype, which is expected to officially debut later this year.