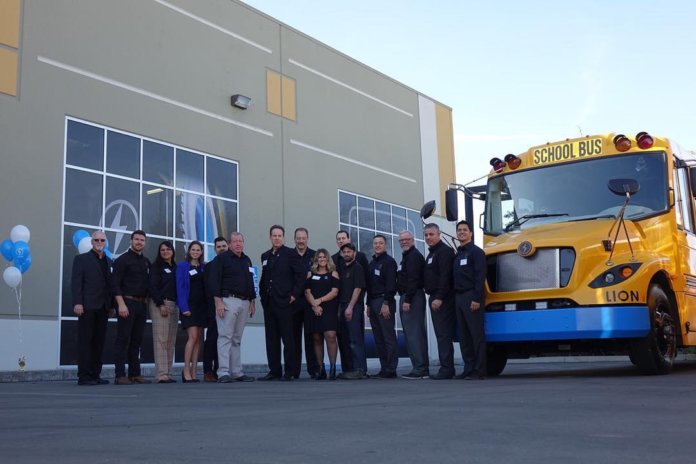 The Lion Electric Co., a manufacturer of electric school buses, has opened the Lion Experience Center in Sacramento, Calif., designed to help educate fleets on electrification.
The center is a teaching space available for school districts, fleet operators and agencies to learn about EV capabilities, charging and available grants, as well as get tours of vehicles.
"Opening our first Lion Experience Center represents a major achievement to serve school districts, fleet operators and the community," says Marc Bedard, founder and CEO of Lion. "Our experience centers will be a space where the EV community can gather for training, teaching and educational purposes."
Lion, based out of Quebec and Pennsylvania, has provided more than 150 Type C electric school buses in California, New York, Massachusetts, Minnesota and Canada. In May, the company also launched an electric mini bus. Furthermore, Lion is broadening its vehicle offering by developing Class 5-8 all-electric trucks; Class 8 vehicles will be launched in early 2019.