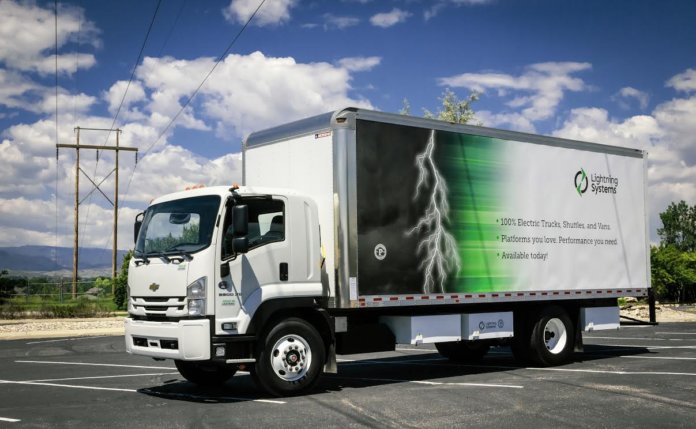 Colorado-based Lightning Systems says its all-electric powertrains for Ford and Chevrolet medium-duty trucks and buses are now offered on a California state contract.
State agencies and city and county governments throughout California can order Class 3-6 shuttle buses, cargo vans, box trucks, cab-over vehicles and stripped chassis models under the program. Vehicles eligible include the Ford Transit 350HD Passenger Van and Cargo Van, Ford E-450 Cutaway Chassis, Ford F-59 Stripped Chassis and Chevrolet 6500XD Low Cab Forward Truck.
The contract term, which is estimated to be worth approximately $15 million to $20 million in vehicle orders, is for two years, with an option to extend the contract for two additional one-year periods. Lightning Systems estimates that 140 to 160 vehicles will be ordered under the contract.
"This contract gives state agencies, universities, municipalities and counties in California the electric vehicle platforms they need to meet their sustainability goals, helping them to tackle climate change and improve air quality and reduce smog in their local communities," says Terry Scholl, business development manager for Southern California at Lightning Systems.
Agencies, cities and counties interested in purchasing vehicles should consult contract number 1-19-23-22 (A-D) at www.caleprocure.ca.gov.
All vehicles under the contract are eligible for funding via the California Air Resources Board's Hybrid and Zero Emission Truck and Bus Voucher Incentive Project.