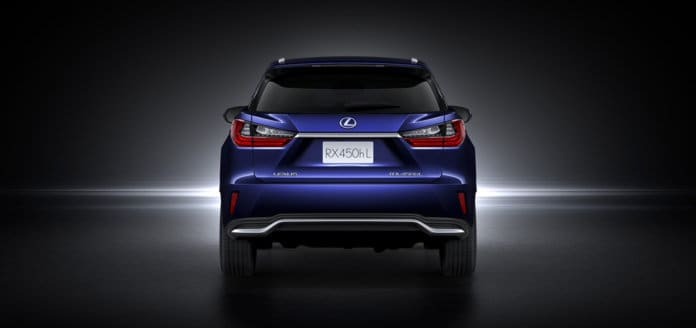 Lexus has announced the pricing for its new three-row RX hybrid vehicle, set to go on sale at dealers in April.
The RX 450hL (AWD) will have a starting MSRP of $50,620, which is $1,550 more than the RX 350L AWD model, says the automaker.
According to Lexus, the RX 450hL delivers the same styling and instant torque as any RX hybrid but offers more space. In addition, the RX 450hL Drive Mode Select system has an EV mode that enables the vehicle to drive under electric power at lower speeds for short distances.
The RX 450hL combines a 3.5-liter V6 gasoline engine with two high-torque electric drive motor-generators, producing 308 combined system horsepower for strong acceleration and passing performance, says Lexus.
With the new RXhL model, Lexus extended the body length 4.3 inches at the rear and used a steeper tailgate window angle than on the two-row models to ensure more headroom for third-row passengers. In addition, the positioning of the second row is slightly higher than the third row, creating more foot room for rear passengers. A tri-zone climate control system gives third-row passengers separate heating and air conditioning vents, and for convenience, a power-folding third-row seat and power tailgate are both standard.
Lexus notes its history of hybrids goes back to the launch of the world's first luxury hybrid, the RX 400h, in 2005.