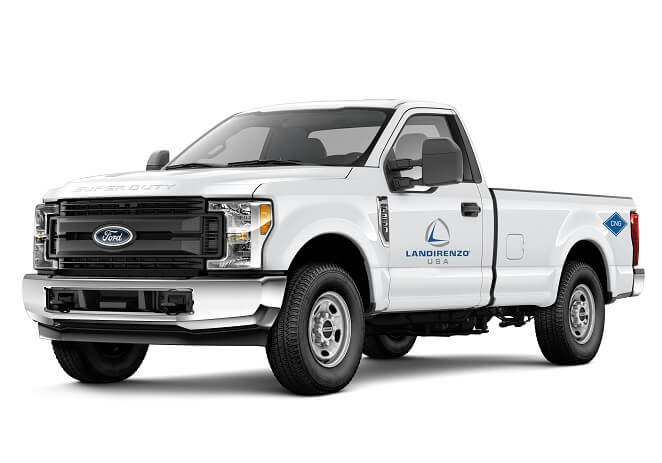 Landi Renzo USA, the U.S. subsidiary of Landi Renzo Group, has announced a new alternative fueling collaboration with Los Angeles World Airports (LAWA), the airport authority that owns and operates Los Angeles International Airport (LAX).
The collaboration involves the deployment of Ford F-250/350 vehicles fueled by compressed natural gas (CNG), which will be used to support LAX's fleet operations. LAX serves more than 87 million passengers per year, during which 2.2 million tons of goods pass through the airport.
The CNG vehicles will come directly from Ford's manufacturing plant to Landi Renzo USA's facility in Torrance, Calif., where they are converted with Landi Renzo's Eco Ready CNG system.
"We are pleased to be associated with Los Angeles World Airports, a long-time advocate of clean transportation," comments Andrea Landi, president of Landi Renzo USA. "They've been a great partner of Landi Renzo for years, and we look forward to continuing to offer clean, alternative solutions for their critical operations."
Over two-thirds of LAWA's fleet vehicles use alternative fuels, with 68% of these using CNG. Through the adoption of the Airport Alternative Fuel Policy by the Los Angeles Board of Airport Commissioners, the airport is poised to further reduce its emissions.
Landi Renzo says it has worked closely with LAWA to ensure the CNG product meets their needs.
"We have provided extensive CNG training and consulting to LAWA's fleet department. In fact, we prototyped a couple of configurations to further streamline their operation to ensure it is efficient," notes Landi.