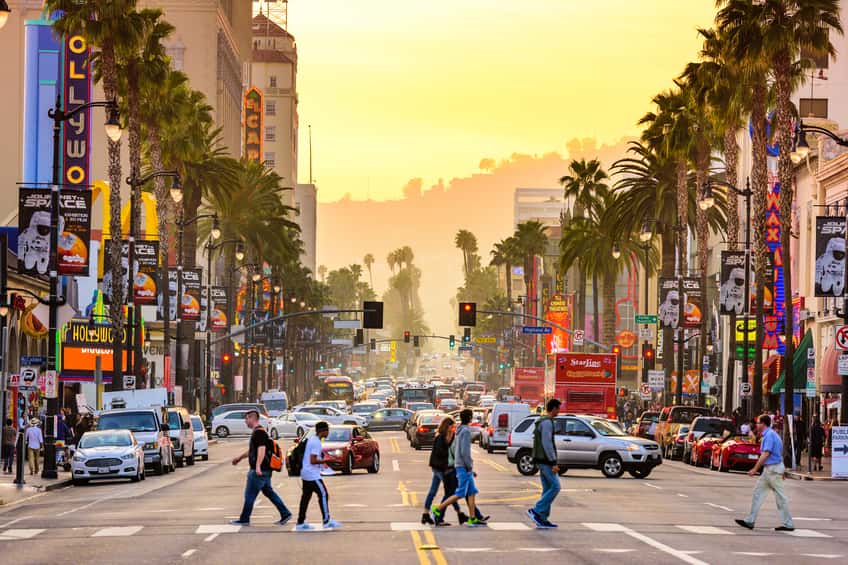 New Flyer of America Inc., the U.S. subsidiary of New Flyer Industries Inc., has announced that the Los Angeles County Metropolitan Transportation Authority (LA Metro) awarded the bus maker new contracts for compressed natural gas (CNG)-powered and battery-electric heavy-duty transit buses.
According to New Flyer, LA Metro awarded a contract for up to 300 Xcelsior CNG 60-foot heavy-duty transit buses. The contract is for 65 firm orders and options to purchase an additional 235 buses.
LA Metro has also awarded New Flyer a contract for up to 100 Xcelsior battery-electric, 60-foot heavy-duty transit buses. The contract includes 35 firm orders with options to purchase an additional 65 buses.
According to New Flyer, the contracts support LA Metro's commitment to sustainable transportation. Despite the new CNG bus orders, though, it should be noted that LA Metro established a longer-term goal earlier this year to switch to an all-electric bus fleet by 2030. The agency currently serves as the transportation planner, coordinator, designer, builder and operator for over 10 million people residing in a 4,000-square mile area.
New Flyer says the new contracts were supported by the Federal Transit Administration (FTA) Local Labor Hiring Pilot Program. The program enables FTA grantees, including states and local agencies, to utilize social or economic contracting requirements in competitive bidding. In addition, the Transportation Diversity Council (TDC) will assist with local employment, hiring a diverse workforce, and the addition of life-skills training by the New Flyer Institute, the company's proprietary learning center.
"We are thrilled to build on both our low- and no-emission footprint in America with an exceptionally progressive partner such as LA Metro," says Wayne Joseph, president of New Flyer of America. "Together, we are building sustainable transit infrastructure, preserving the environment, and supporting the development and maintenance of local jobs."
New Flyer says its newly introduced Xcelsior CHARGE buses will be deployed on LA Metro's technologically advanced Orange Line. According to the company, these buses offer up to $400,000 in energy savings and up to $125,000 in maintenance savings over a 12-year lifespan and can travel up to 230 miles on a single charge.
"Metro is fully committed to improving the health of people across the region – and these new electric buses will help improve air quality and reduce noise pollution," says Los Angeles Mayor Eric Garcetti, chair of the Metro board. "As the largest transit agency in the country to commit to a fully electric fleet by 2030, Metro continues to serve as a global leader for sustainable policies, all while creating good-paying local jobs.
New Flyer notes it has bus service, parts, and manufacturing support at three California facilities located in Ontario, Los Alamitos and Fresno.