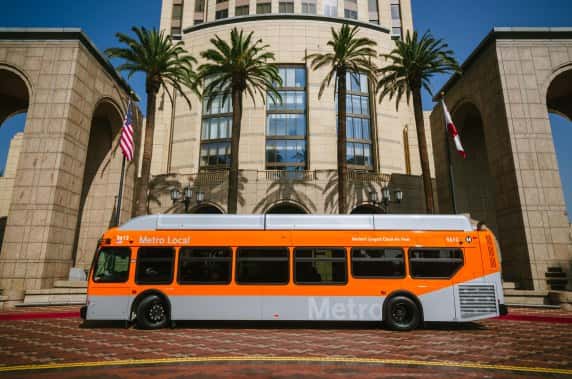 The Los Angeles County Metropolitan Transit Authority (LA Metro) has exercised options for 350 heavy-duty, 40-foot compressed natural gas (CNG) buses from New Flyer Industries.
The deal is valued at approximately $180 million and represents the remaining options from New Flyer's contract with LA Metro executed in 2013. All 550 buses from the original firm order have been successfully delivered, and management expects to deliver the additional 350 buses to LA Metro by the end of the year.
LA Metro's transit fleet includes a total of 2,160 heavy-duty buses currently in operation, of which New Flyer or its subsidiary NABI has built nearly 95%. LA Metro recently opened its new Division 13 bus maintenance facility, which is expected to get Gold LEED certification.