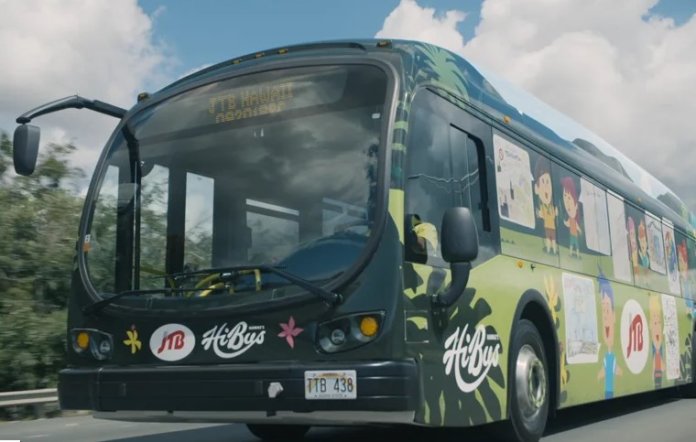 Blue Planet Foundation has selected JTB Hawaii as the recipient of its 2019 Honua Award, which will be presented at the nonprofit's upcoming Blue Tie Bash fundraising gala on Friday, Sept. 20.
The tour company launched a fleet of three electric-powered commercial buses earlier this year, which can each go more than 200 miles on a single charge. Blue Planet facilitated a youth art contest for the fleet, resulting in artwork that now adorns the bus exteriors.
"Whenever a company is willing to be the first to step away from the norm and take what some might see as a risk, it shows not only vision, but leadership – and that's why we are honoring JTB Hawaii at the Blue Tie Bash," says Jeff Mikulina, executive director of Blue Planet Foundation. "What JTB Hawaii president Kitagawa and his team have done to promote and integrate clean transportation in Hawaii's largest industry is commendable and a leading example of how tourism can contribute to our sustainability goals."
Blue Planet created the Honua award in 2008 to recognize individuals and organizations that are moving Hawaii closer to its clean energy goals. Previous honorees include Gov. George Ariyoshi, Gov. David Ige and First Wind.