The City of Hobart, Ind., and its partners on Tuesday unveiled its new compressed natural gas (CNG) fueling pumps and vehicle maintenance garage at the city's Public Works facility. Event attendees braved the snow to celebrate the city's leadership in clean transportation.
"I am incredibly proud to see these projects become a reality," said Mayor Brian Snedecor. "All Hobart residents will benefit from these grant-funded projects, which will provide more efficient city services, cleaner air and future expansion of our compressed natural gas fleet."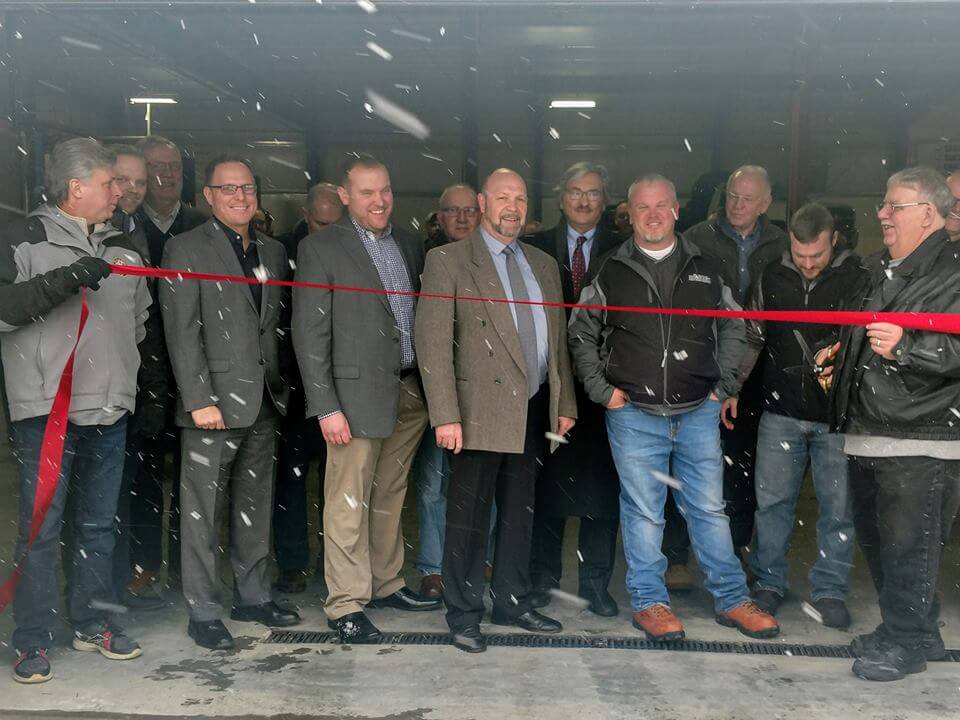 The CNG fueling pumps and vehicle maintenance garage projects equaled more than $2 million. The projects were made possible, in part, by a Congestion Mitigation and Air Quality grant from the Federal Highway Administration administered by the Northwestern Indiana Regional Planning Commission (NIRPC) and acquired with the assistance of South Shore Clean Cities. The grant provided 80% of the funding.
"Mayor Snedecor pledged years ago to make Hobart a trendsetter in regional green efforts and, in a very short period of time, has clearly accomplished that goal," said South Shore Clean Cities Project Manager Ryan Lisek. "We are proud of the longstanding partnership with our member the City of Hobart and all that we have accomplished together."
The new, $600,000 CNG fueling pumps – constructed and fueled by Ozinga Energy – will reduce travel time for the city's fleet. Previously, Public Works crews had to drive to Gary or Hammond to fuel the city's CNG vehicles.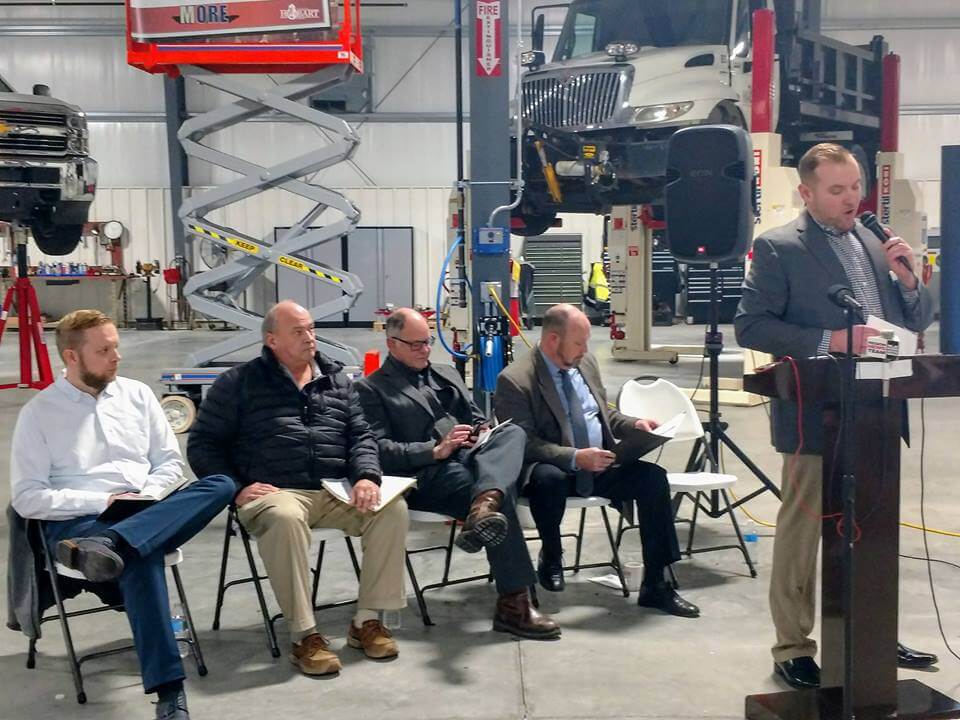 The new, $1.45 million maintenance garage is more than double the size of the previous facility and will accommodate the city's growing CNG fleet while allowing city employees to work on the sustainably fueled vehicles in-house.
According to South Shore Clean Cities, the city currently operates three heavy-duty CNG vehicles, plans to retrofit two more, and hopes to further grow its CNG fleet in the future. The new station features 12 slow-fill fueling pumps and one fast-fill.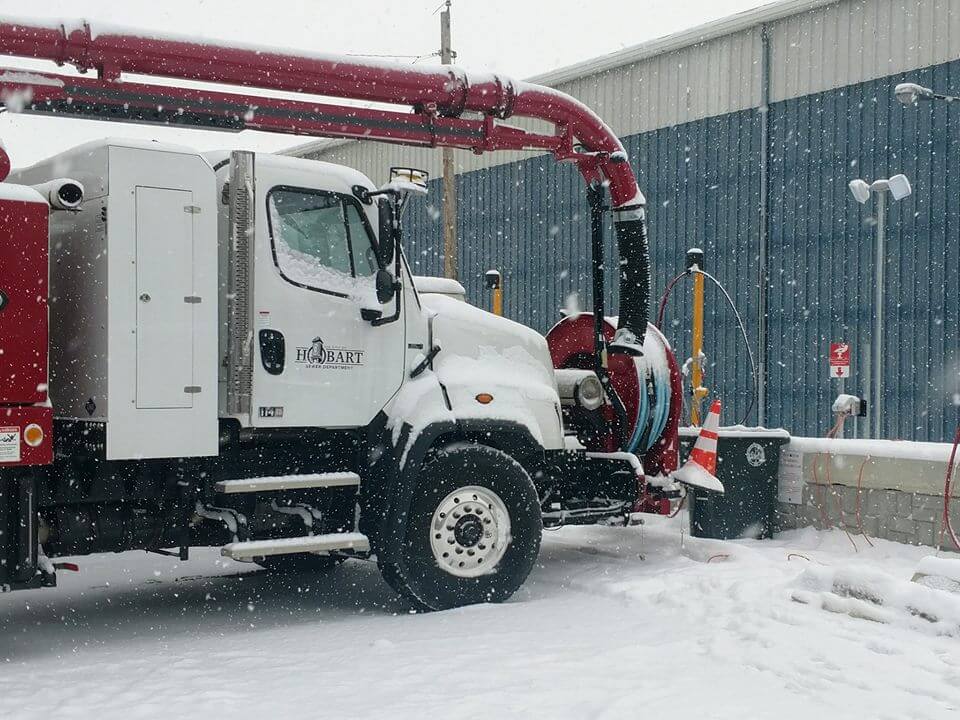 Greg Martz of GM Development Co. assisted the city with the financing for the garage project and the remaining 20% match of the CNG fueling pumps. The city has dedicated Motor Vehicle Highway and Local Road and Street funds for repayment.
During Tuesday's event, the city also debuted a new video produced in cooperation with South Shore Clean Cities and videographer Bob Guerrero of New Concept Video Sports highlighting Hobart's transition from "The Friendly City" to "The Eco-Friendly City." Available for viewing below, the video details Hobart's commitment to sustainable practices throughout the years, starting with the addition of its first CNG-powered garbage truck in 2014 and ending with the addition of the new CNG fueling pumps and vehicle maintenance garage.
Main photo courtesy of South Shore Clean Cities: City of Hobart Head Mechanic Johnny VanVleet demonstrated the city's new CNG  fueling pumps at the unveiling of the station and vehicle maintenance garage Tuesday.