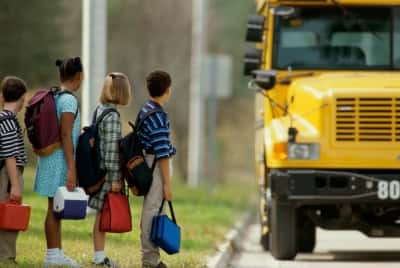 Township High School District 211 in Illinois recently announced it will add 15 propane-fueled 71-passenger buses to its fleet, following the Board of Education's approval of a bid, which also included the purchase of 15 smaller gasoline-fueled 30-passenger buses. The new buses will replace buses ranging from 13 to 15 years old.
Diana Mikelski, District 211's director of transportation, said her team reviewed a variety of alternative fuel buses before deciding on propane.
"We felt propane was good fit for the district," she said. "It has an overall lower cost, is more environmentally friendly and has increased winter reliability."
Mikelski said maintenance costs for the propane buses are lower than for traditional diesel buses, as well. The district estimates maintenance costs to be reduced by approximately $750 per bus per year.
One feature of the propane buses, which appealed to Mikelski, was their dependability in colder weather.
"Diesel buses have to be plugged in during the winter. Even then, the fuel can gel if it's too cold," Mikelski said. "With propane buses, the fuel is not subject to gelling and the buses do not require electricity."
She added members of the transportation staff researched a variety of alternative fuel buses, but in their research, propane always seemed to be the better alternative.
"We spoke with many transportation departments across the country who have been using propane for several years. All I spoke with had a positive experience and continue to expand their propane fleet."
The new buses are scheduled to arrive in July and will be in service for the 2018-2019 school year. The district currently has plans to replace approximately 10 buses per year, focusing on adding additional alternative fuel vehicles to its 163-bus fleet.
This news item was originally published on the school district's D211 Post website.