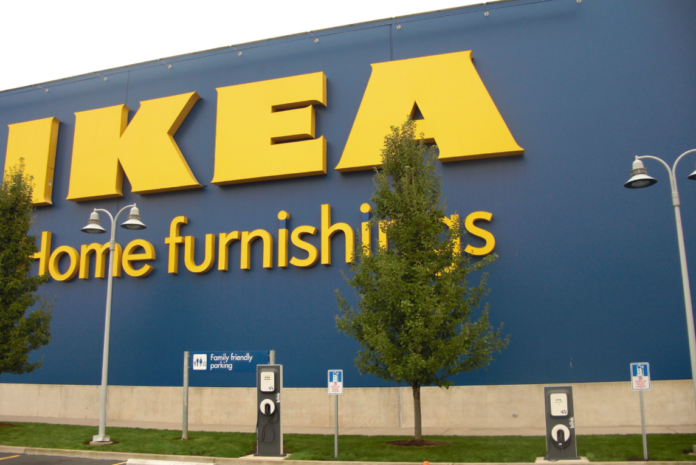 IKEA has announced plans to install three Blink electric vehicle (EV) charging stations at its future Indianapolis-area store opening fall 2017 in Fishers, Ind.
As reported, this initiative reflects the continued partnership between IKEA and Car Charging Group Inc., the owner of the Blink Network and Blink EV charging stations, boasting thousands of public EV charging stations in 36 states and two countries. There currently are Blink EV charging units at 29 IKEA stores in the U.S.
"Installing EV charging stations at the future IKEA Fishers reinforces our commitment to sustainability," says Holly Davidson, store manager. "As  retailer, IKEA realizes that a focus on the sustainable transport of people can help empower customers to live sustainably. So, meeting the needs of EV drivers in Indiana helps achieve both goals."
To charge an EV at the future IKEA Fishers, drivers can tap their Blink InCard (RFID card) to the reader below the screen, initiate the session directly from the Blink Mobile application, or use a guest code provided via the Blink Mobile app, www.BlinkCode.com, or customer support. Once the session is initiated, drivers can plug the charger into the EV, and then shop and eat at their leisure in the IKEA store while the vehicle is charging.
EV drivers can become a Blink member for free and typically receive discounted charging fees at thousands of Blink units.