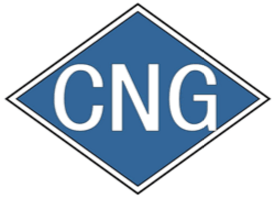 The Institute for Advanced Composites Manufacturing Innovation (IACMI), a University of Tennessee, Knoxville- and Department of Energy-driven consortium with more than 100 members committed to increasing domestic production capacity and manufacturing jobs across the U.S. composites industry, has announced the first technical collaboration project launched in the compressed natural gas (CNG) storage focus area.
According to the partnership, the project will combine efforts from DuPont Performance Materials (DuPont), the University of Dayton Research Institute (UDRI), the Composite Prototyping Center (CPC) and Steelhead Composites. The objective of the collaboration is to provide advantages to the storage of CNG with the use of thermoplastic composite technologies to achieve better durability, weight reduction and recyclability.
"Our project team members include the complete supply chain – from material suppliers, to tank manufacturers. By leveraging the strength of all partners, we have the opportunity to develop a disruptive manufacturing route, resulting in higher-performing, lower-cost methods of compressed gas storage," says Jan Sawgle, DuPont's project manager.
DuPont will provide material science and pultrusion expertise; the CPC will utilize its automated fiber placement (AFP) capabilities; UDRI, the leader for IACMI's CGS Technology Area, will contribute material evaluation and mechanical testing; and Steelhead Composites will bring CGS design and testing.
In addition to the innovation in manufacturing process, DuPont will be providing a novel polyamide resin that it says has increased damage resistance and an additional degree of safety compared with the current epoxy-based systems.
"Collaborating with DuPont fosters the use of novel materials and processes that will allow technologies to significantly improve customizable fiber orientations, ultimately improving cycle time, lowering production costs by up to 20 percent and reducing waste," notes Bryan Dods, CEO of IACMI.
The project proposal begins with the design of a prototype CGS tank based on measured mechanical properties of polyamide composite panels produced by AFP. Pending successful results from two initial phases, the project will conclude with the production of full-size tanks.