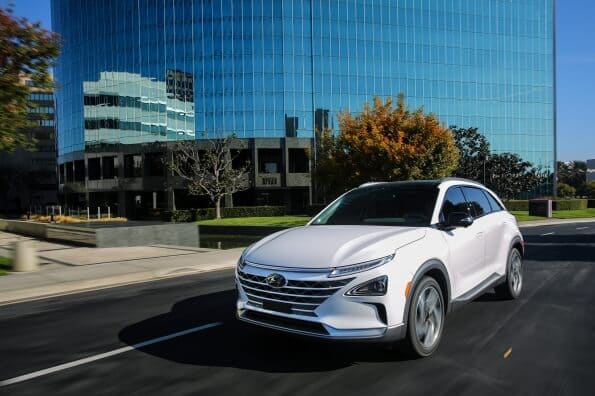 At the 2018 Consumer Electronics Show (CES) in Las Vegas, Hyundai Motor officially unveiled its all-new fuel cell electric vehicle (FCEV), named NEXO.
The company says NEXO is Hyundai's second generation of commercialized FCEVs and will be available in select markets around the world starting in early 2018. Improving upon the Tucson FCEV, the NEXO has an estimated driving range of 370 miles, 105 more than its predecessor. Acceleration and power have increased to improve the overall performance, the company notes.
According to the company, NEXO is the technological flagship of Hyundai's growing eco-vehicle portfolio and marks the company's continued momentum toward having one of the industry's most diverse CUV powertrain lineups.
During a press conference, Dr. Woong-chul Yang, vice chairman of Hyundai Motor, said, "Hydrogen energy is the key to building a more sustainable society. Hyundai Motor Company has already taken a lead in hydrogen technology with introduction of Tucson fuel cell. Yet as another result of this earth-saving effort, today, I am so proud to introduce to you our second-generation fuel cell electric vehicle, which is a culmination of our cutting-edge technologies."
More details about the NEXO are available in Hyundai's full announcement here.