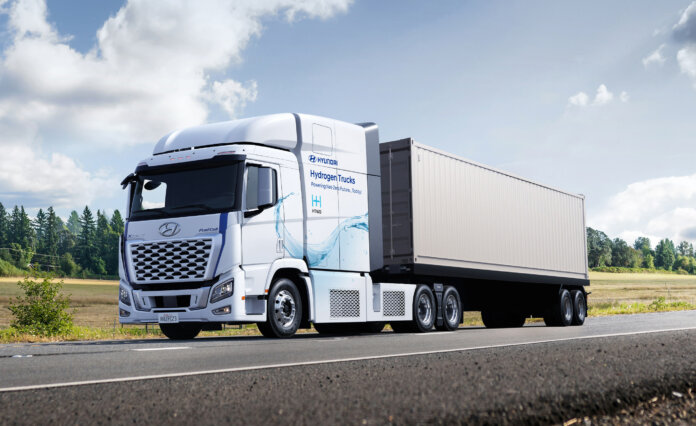 Hyundai Motor Co. has unveiled its new XCIENT Fuel Cell tractor, the commercialized Class 8 6×4 fuel cell electric model, for the North American commercial vehicle market.
First launched in 2020, XCIENT Fuel Cell has been deployed in five countries, including Switzerland, Germany, Israel, Korea and New Zealand, and has successfully accumulated over 4 million miles so far. It is the only heavy-duty fuel cell electric model with a proven record of real-world application and technological reliability, the company says.
The model for the North American market is a 6×4 tractor equipped with two 90 kW hydrogen fuel cell systems and a 350 kW electric motor. Its gross combination weight is a maximum 82,000 lbs., and the truck offers a driving range of over 450 miles per charge even when fully loaded.
"We firmly believe that hydrogen is one of the most powerful and pragmatic solutions for achieving our vision of 'Progress for Humanity,' with emission-free mobility as a fundamental pillar for a sustainable society," said Hyundai Motor's Ken Ramirez.