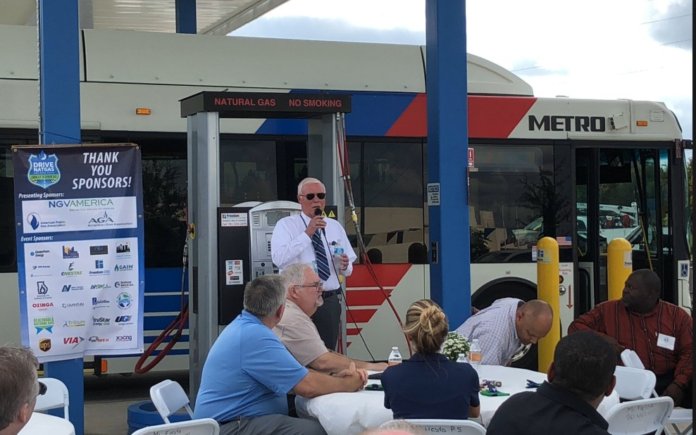 Since 2016, Houston METRO has traveled 10 million miles with its fleet of compressed natural gas (CNG) buses, Freedom CNG has announced.
The Houston-based transit company currently has 50 buses in its CNG fleet and will have 20 more by the end of the year, according to Freedom CNG, a builder, owner and operator of CNG fueling stations in the Houston and Midland, Texas, area.
METRO's CNG fleet currently has 50 buses and will have 20 more by the end of 2018. In the past two years alone, METRO has used more than 3 million gallons of CNG, preventing more than 3,000 tons of nitrogen oxide (NOx) from entering the air, says Freedom CNG.
The company notes that Houston is ranked 11th on the American Lung Association's list of worst-polluted cities by ozone, and the heavy road traffic in Houston contributes to the high concentration of NOx.
METRO's 10 million achievement was announced during the NGV America Road Rally by Jim Robinson, first vice chair of the METRO board at Freedom CNG's North Houston refueling station. The road rally made 15 stops across the country to promote the use of natural gas as transportation fuel.
Please help us in congratulating @METROHouston on reaching the 10 MILLION mile mark for the fleet of #CNG buses! The achievement was announced at the @NGVAmerica Road Rally by First Vice-Chair of the METRO Board Jim Robinson! #DrivingCleanerAirhttps://t.co/ySHyXKuP8J pic.twitter.com/aX6MVEAyUb

— Freedom CNG (@Freedom_CNG) November 1, 2018