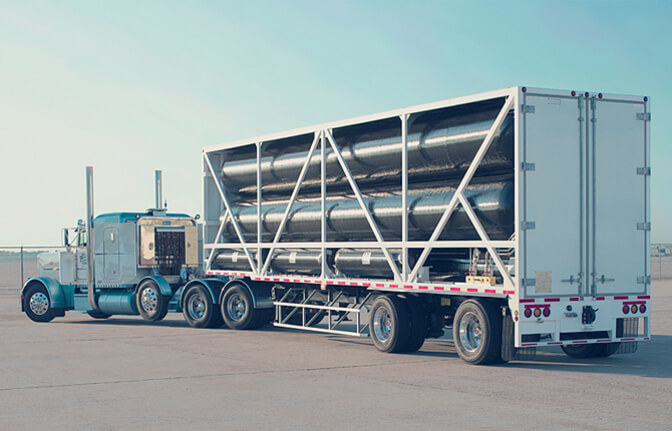 Hexagon Composites' subsidiary Hexagon Lincoln has announced a new purchase order for TITAN 4 trailers from Certarus Ltd., a provider of fully integrated compressed natural gas (CNG) delivery solutions, with a total value of $10.4 million.
"We continue to see strong growth in the Mobile Pipeline market driven by the desire to reduce fuel costs and pollutant emissions. We are positioned to support this growth through our capabilities in North America," says Miguel Raimao, Mobile Pipeline vice president at Hexagon Lincoln.
"The macro trend of gasification of both the oil and gas sector and industrial markets has created strong demand for Certarus. This new order of TITAN trailers will be deployed primarily into our industrial power generation fuel supply business line. Certarus is the North American market leader for large-scale integrated compressed natural gas solutions, and Hexagon's TITAN 4 is the core of our fleet," says Curtis Philippon, president and CEO of Certarus Ltd.
"We are proud to be a trusted partner of Certarus, who is a pioneer in the supply of clean fuel into the oil and gas fields of North America. This new follow-on order continues to affirm Hexagon's class-leading product performance and unmatched after-sales service support," says Jack Schimenti, president of Hexagon Lincoln.
Deliveries are scheduled for first quarter of 2018.
Photo courtesy of Hexagon Lincoln's website