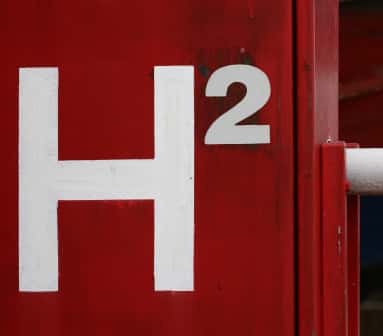 Hexagon Composites' subsidiary xperion Energy & Environment has been nominated to supply high-pressure cylinders for hydrogen-powered trucks owned and operated by ASKO, Norway's largest grocery wholesaler.
Hexagon says it received the order from Hydrogenics Corp., a developer and manufacturer of hydrogen generation and hydrogen-based power modules. The cylinders will be integrated into its fuel cell systems for four Scania hydrogen-powered trucks for ASKO.
"Being a pioneer in this growth market and taking a shared responsibility with Scania, ASKO clearly sees the advantage of working with a Scandinavian supply chain," says Roger Sæther, project manager for mid Norway at ASKO. "We see this as a first step towards a large-scale hydrogen-powered truck fleet. We wouldn't have started this journey if we didn't have a strong belief in this future-oriented solution."
"This order is a great example of utilizing Hexagon's know-how and capacities in hydrogen technology, using existing cylinders and extending these to heavy-duty truck system applications," says Michael Kleschinski, executive vice president of Hexagon Composites' high-pressure area. "By utilizing the available storage room in a truck, we have designed a storage system that maximizes the onboard hydrogen capacity."
Jørn Helge Dahl, director of hydrogen market and sales at Hexagon Raufoss, adds, "During the process, we have collaborated closely with ASKO to design the best possible solution for the Norwegian grocery distribution industry. With this order, we are opening up a new and exciting market space for our products and are further confirming our commitment to a near zero-emission society."
According to Hexagon Composites, the first deliveries are scheduled for the second half of 2017. The first hydrogen-powered trucks are expected to be operational by ASKO toward the end of 2018.