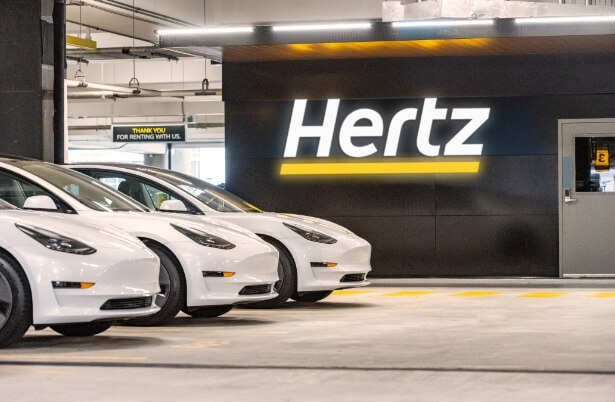 Zeem Solutions, an electric vehicle transportation-as-a-service company, has formed a partnership with Hertz to provide fast charging and other services for the rental company's fleet of EVs at Los Angeles International Airport (LAX).
"We look forward to continuing to expand our EV fleet at LAX and other locations around the country as we build the largest rental fleet of electric vehicles in North America," says David Payne, senior director of EV charging solutions at Hertz. "Partnering with Zeem for EV charging needs will allow us to continue providing an exceptional EV rental experience to our customers."
Zeem's Los Angeles charging depot, located within a mile of LAX, provides on-site charging, parking, security, scheduled maintenance and cleaning for EV fleets, including cars, vans, buses and trucks (Class 1 through 8). Upon completion of its infrastructure buildout this year, Zeem's LAX depot will be one of the largest commercial EV charging hubs in the U.S., with 82 DC fast charging ports and 10 MW of grid interconnection.
In July 2022, Zeem secured a $50 million investment from affiliates of ArcLight Capital Partners LLC, which is enabling Zeem to expand its business model to new high-demand locations nationwide. ArcLight and Zeem are collaborating on co-locating large-scale charging depots at ArcLight's power generation sites in key strategic locations, including the ports of Long Beach, Calif., and Newark, N.J.