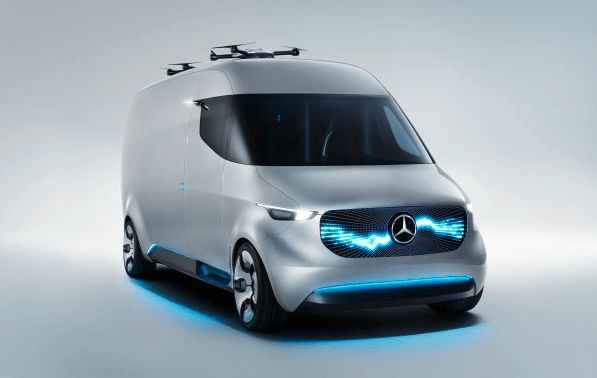 Mercedes-Benz Vans and logistics service provider Hermes have agreed on a wide-ranging strategic partnership to electrify Hermes' vehicle fleet. By the end of 2020, Hermes intends to deploy 1,500 Mercedes-Benz Vito and Sprinter electric vans in urban areas across Germany.
The two companies say they will start using battery-electric vehicles in the logistics provider's normal operations in a pilot phase in Stuttgart and Hamburg in early 2018. As reported, the focus will be on the economy, sustainability and practicality of emission-free delivery vans when used for the last mile.
"Electric drive is a key technology for urban transport – especially in commercial use. Last-mile deliveries must become more efficient and, in specific applications, emission-free. Last year, we announced that we will put a Mercedes-Benz electric van into series production again; our first one was in 2011. We are proud that we can already announce that Hermes will be our first customer – and with a significant number of vehicles at that," says Volker Mornhinweg, head of Mercedes-Benz Vans.
"This is a specific implementation of our plans for tailored industry solutions in cooperation with our customers," he explains. "Hermes requires midsize and large vans with electric drive for its applications. We can meet both needs with high-quality, reliable and safe vehicles that set high standards also in terms of driver ergonomics."
"Electric mobility plays a key role as part of our long-term strategy for climate and environmental protection. With this in mind, we are continuing along the path of sustainably renewing our fleet of vehicles. The strategic partnership with Mercedes-Benz is another milestone in this process. An important key aspect for the future is the gradual electrification of our fleet in urban areas. At the same time, we are continuing with the full changeover to low-emission Euro 6 vehicles," says Frank Rausch, CEO of Hermes Germany GmbH.
For more, click here.
Photo courtesy of Daimler – Mercedes-Benz Vision Van