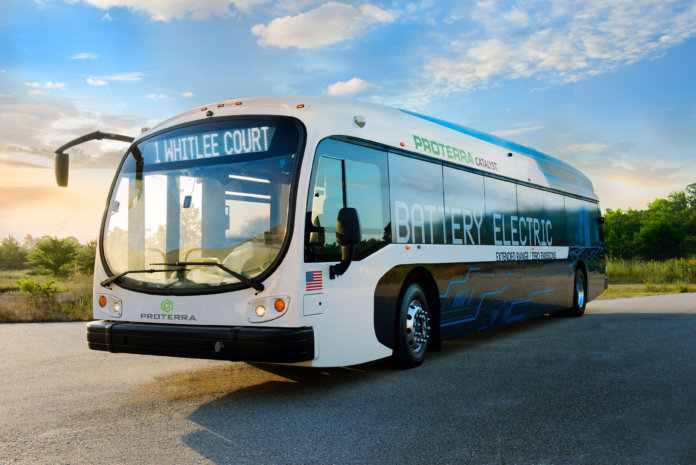 JTB Hawaii Inc., a provider of travel services in the Hawaiian Islands, is purchasing three 40-foot Proterra Catalyst E2 electric buses and two Proterra 60 kW plug-in chargers.
The fleet is Proterra's first customer in Hawaii, the first U.S. state to adopt a 100% renewable energy portfolio standard. Hawaii is particularly focused on reducing petroleum use in its transportation sector, which accounts for the highest percentage of petroleum use, according to the Hawaii State Energy Office.
"Environmental sustainability is very important for Hawaii's tourism industry, and we expect battery-electric buses to be a draw for visitors, who are increasingly focused on the environment," says Yujiro Kuwabara, president of JTB Hawaii parent company TPT. "Proterra Catalyst buses represent our first step in transitioning to 100 percent zero-emission commercial tour buses."
JTB Hawaii plans to introduce the Proterra buses into service as part of its new HiBus program, and it will use them to transport passengers between Waikiki and downtown Honolulu. The company plans to use the initial deployment to evaluate the combined maintenance, environmental and performance benefits of transitioning to all-electric buses.
The Proterra electric buses will replace three of JTB Hawaii's 17 diesel-fueled transit buses.