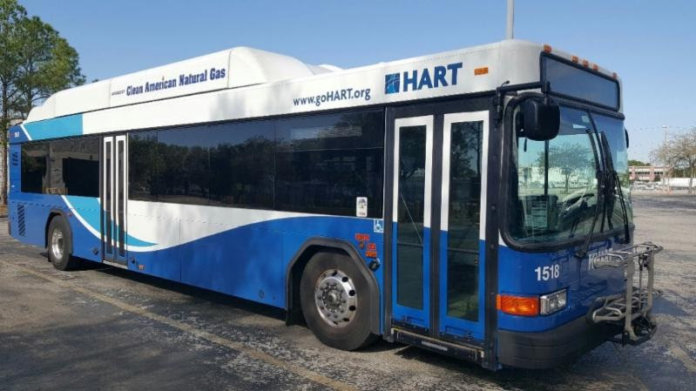 The Hillsborough Area Regional Transit Authority (HART) says the Department of Transportation (DOT) has awarded HART with a Buses and Bus Facilities Program discretionary grant totaling $4.3 million to replace diesel buses with new compressed natural gas buses.
"HART is very excited to be the recipient of this grant," says Cyndy Stiglich, interim HART CFO. "It will allow us to replace diesel-fueled buses with compressed natural gas buses to improve our services to major employment centers in the City of Tampa and Hillsborough County."
Demand for FTA's Grants for Buses and Bus Facilities Program far exceeded available funds, as FTA received applications for 318 eligible projects totaling approximately $1.9 billion in funding requests, from a total of 270 applicants in 43 states and territories. Only 94 projects received grant funding. Project proposals were evaluated based on criteria outlined in the Notice of Funding Opportunity.
"Public bus systems throughout the country provide millions of Americans access to jobs, healthcare, grocery stores, and other vital services," says U.S. Transportation Secretary Elaine L. Chao.
HART service carries roughly 35,000 daily trips with a service area of 1,266 square miles and a fleet of 180 buses.