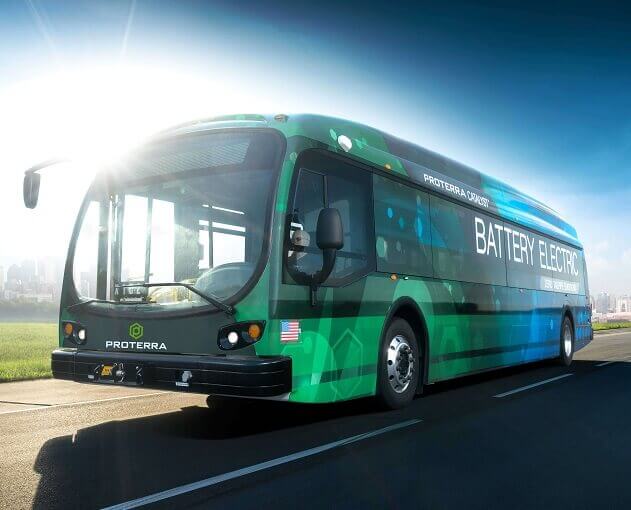 The Greensboro Transit Authority (GTA) in North Carolina is modernizing its current bus fleet with more environmentally sustainable vehicles through the introduction of electric buses.
Starting next month, Proterra electric buses will begin to replace vehicles in the 43-bus fleet. By March 2019, 14 electric buses will be in operation; the goal is a fully electric fleet.
Keolis, a manager of passenger transportation systems, has been awarded a $20 million/year contract to operate GTA's fixed-route bus and paratransit services. The fixed-route service comprises 16 routes and five Higher Education Area Transit routes, delivering approximately 3.8 million passenger trips annually. GTA's paratransit services provide an additional 250,000 trips per year.
"Keolis and the GTA both believe in the power that sustainable public transit can yield for communities. We are excited to serve this vibrant city with strong economic growth and truly believe our partnership with the GTA will make a positive impact," says Steve Shaw, president and CEO of Keolis Transit America. "We are inspired by the potential to provide world-class transportation services to meet the evolving needs of the Greensboro community."
In close collaboration with the GTA, Keolis says it welcomes the opportunity to meet the needs of the growing Greensboro community and support the Mobility Greensboro 2040 Plan, which will establish long-term strategies and programs to make the Greensboro area's bus system more efficient and increase the number of bus riders. This includes the electrification of the fleet and the implementation of other technological innovations.