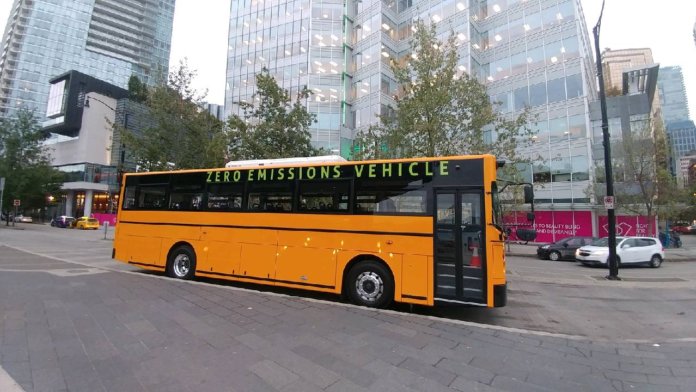 GreenPower Motor Co. Inc. has received an order for three of its Synapse 72 all-electric school buses for the Calaveras Unified School District. The order was placed through GreenPower's California factory direct dealer, School Bus Sales of California Inc., an ADOMANI-owned company.
In total, GreenPower says, the order is for more than $1.1 million, and the company expects to deliver all three buses by summer 2018.
Located near Sacramento, Calaveras operates a fleet of approximately 40 school buses to support the transportation needs for roughly 2,700 students attending the schools in this district.
"This win is a major breakthrough for GreenPower, as it marks the first customer order for our Synapse 72, the industry's first purpose-built, all-electric school bus," says GreenPower President Brendan Riley. "This is just the beginning of GreenPower's pursuit to bring safe, sustainable student transportation to the marketplace. Stay tuned!"