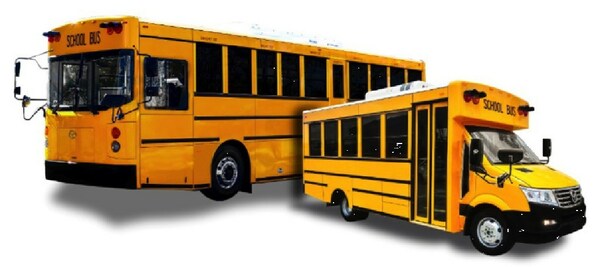 GreenPower Motor Co. Inc., a manufacturer and distributor of all-electric medium- and heavy-duty vehicles, has appointed Kingmor Supply Inc. as its dealer for all-electric school buses in Virginia.
"Every day, nearly 1 million students in Virginia are transported to and from school, field trips, athletic events and other school-related activities on more than 16,000 school buses operated by the commonwealth's school districts," says GreenPower's Michael Perez. "We are excited to partner with Kingmor so that GreenPower's all-electric, purpose-built, zero-emission Type D BEAST and Type A Nano BEAST school buses are available for these school districts and kids."
Kingmor is a family-run business that has been offering services in the bus business for 43 years. With three locations in Virginia – Mount Crawford, Manassas and Hampton – Kingmor offers a full line of parts and service products, as well as road and on-site services.
"Partnering with GreenPower for the Type A Nano BEAST and the Type D BEAST will round out Kingmor's offerings across the entire line of diversified needs of the transportation community," says Floyd Morris, president of Kingmor.
GreenPower's BEAST is a purpose-built, 40-foot Type D all-electric, zero-emission school bus with seating for up to 90 passengers. Designed from the ground up as an all-electric vehicle, the BEAST features an integrated chassis with an all-aluminum body, allowing for pass-through storage underneath the bus. Dual-port charging is standard, with Level 2 rates up to 19.2 kW and DC fast charging rates up to 85 kW, with wireless charging also available as an option.