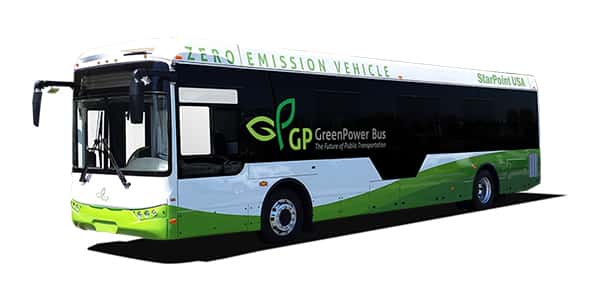 GreenPower Motor Co. has announced that its EV350 40-foot, all-electric, heavy-duty bus has been approved by the California Air Resources Board (CARB).
The 2016 model year EV350 was approved in conjunction with the U.S. Environmental Protection Agency as a heavy-duty electric vehicle. Consequently, CARB has approved the designation of the EV350 as an electric heavy-duty vehicle that can be sold in California.
CARB has also determined that the EV350 40-foot, all-electric bus is eligible for a Hybrid and Zero-Emission Truck and Bus Voucher Incentive Project for up to $95,000 for each EV350 sold in the State of California.
"These rebates can be combined with other incentives in the State of California, making a compelling case for the purchase of our EV350 by lowering the upfront costs and accelerating the payback period. Customers purchasing our EV350 will further benefit from significant fuel savings and reduced maintenance costs compared to a traditional diesel bus," says Fraser Atkinson, chairman of GreenPower. "We are also in the process of submitting applications for other GreenPower products."