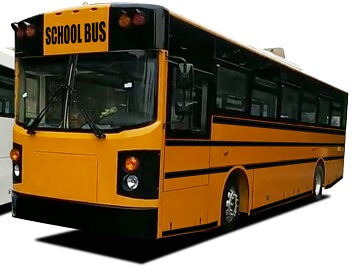 GreenPower Motor Co. Inc. says its Synapse 72 all-electric school bus will be on its first Canadian demonstration tour in the greater Toronto area from Sept. 26-29.
The Synapse 72 utilizes GreenPower's high floor platform, clean sheet design and an integrated, monococque body, making it the first purpose-built all-electric school bus on the market. The bus also features contemporary styling, stable and responsive handling, a mono-volume interior, and a fully configurable passenger compartment with seating for up to 72 students.
GreenPower has integrated key components from companies such as Siemens for the two drive motors, Knorr for the brakes, ZF for the axles and Parker for the dash and control systems.
The Toronto tour follows the company's recent demonstration tour in California, where GreenPower secured 11 commitments for its Synapse 72 all-electric school bus from six school districts in the state. The tour will begin on 9/26 with meetings in downtown Toronto, where the Synapse 72 will be on display. On 9/27 and 9/28, the company will be conducting demonstrations with its regional factory representative, City View Bus Sales & Services Ltd.