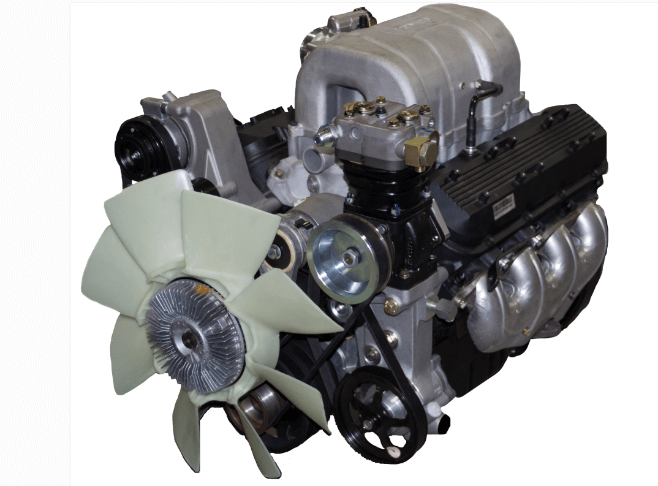 Greenkraft Inc., a California-based manufacturer of alternative fuel systems and trucks, announced that its 8L V8 gasoline, compressed natural gas (CNG), and propane autogas (LPG) fuel-injected engine received new certification from the California Air Resources Board's (CARB) "On-Road New Vehicle and Engine Certification Program."
Greenkraft says its 8L V8 fuel-injected engine achieved a NOx emission value less than 0.02 g/bhp-hr, which meets the optional near-zero NOx level set by CARB, on three different fuels: LPG, CNG and gasoline. The Greenkraft 8L spark-ignited engine is among the first to be certified at this near-zero NOx level on three different fuels, according to the company. This engine is available as either a stand-alone product or can be installed in one of Greenkraft's 26,000 GVW or 33,000 GVW heavy-duty trucks.
To be certified, a vehicle must demonstrate that its exhaust and evaporative emission controls systems are durable and comply with the emission standards for the vehicle's useful life, Greenkraft explains. CARB reviews a production vehicle's durability and compliance with emissions requirements, on-board diagnostics, anti-tampering, fuel tank fill-pipe and openings, crankcase emissions, etc., as applicable and checks the demonstrated ability of each. Vehicles and engines are not legal for sale in California without successfully passing this compliance testing and receiving the certification.