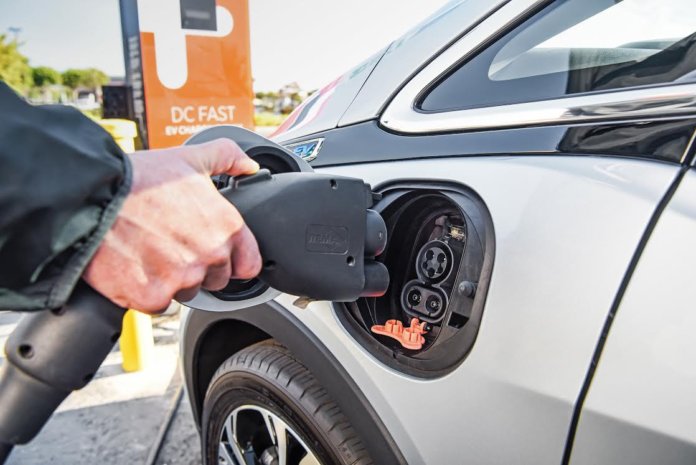 Michigan's Greater Lansing Area Clean Cities (GLACC) is giving consumers in Lansing and Traverse City a chance to test drive electric vehicles (EVs).
GLACC, in partnership with the Michigan Agency for Energy and Midwest EVOLVE, will host an EV ride and drive for the public at the Michigan Agency for Energy on Wednesday, June 20, from 8 a.m. to 1 p.m. The event will be held at 7109 W. Saginaw Highway in Lansing.
EV owners from the Michigan Electric Auto Association will be on hand to share their experiences with EVs. Additionally, public agencies throughout the Lansing area will highlight their EV fleets and share mobility stories. During the event, the public can also enjoy pizza and BBQ.
GLACC and Midwest Evolve are also hosting an EV ride and drive at Northwestern Michigan College on Saturday, June 23, from noon to 5 p.m, as part of the Michigan Clean Energy Conference & Expo. The public is welcome to attend and learn about electric and hybrid vehicles and take vehicles for test drives. The event will be hosted on campus at 2600 Aero Park Dr. in Traverse City.
The American Lung Association and Clean Cities coalitions in seven states throughout the Midwest have partnered to host ride and drives to demonstrate the advantages of EVs.
"Drivers in the Midwest are usually surprised by the outstanding performance and environmental benefits of electric cars," says Jeremy Orr, one of the Tri-County Regional Planning Commission's environment and sustainability planners. "They just do not get as much exposure to these vehicles as consumers on the West and East Coasts. We're here to change that. This is a great time to drive electric, especially with so many new models to check out."
More information on the events can be found here.