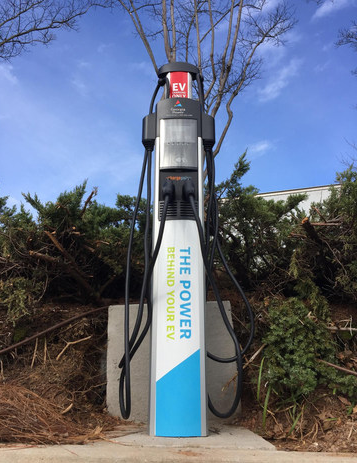 Georgia Power continues to advance electric transportation in Georgia through innovative programs – including expanding public electric vehicle (EV) charging infrastructure and the availability of rebates and incentives – that make driving an EV more convenient than ever in 2017.
To accommodate the growing number of EVs on Georgia roads and highways, the company installed 25 new public EV charging locations last year in 25 cities across the state, with more to come in 2017.
Since launching its Get Current, Drive Electric initiative in 2015, Georgia Power estimates that approximately 2,500 EV chargers have been installed statewide by the company and its customers.
From Savannah to Rome, Georgia Power public charging islands feature multiple options for EV drivers, including a DC fast charger (CHADeMo/SAE combo plugs), as well as a dual port Level 2, 208/240-volt charger. The charging islands accept either a Georgia Power Card, powered by ChargePoint, or an existing ChargePoint card.
As reported, the company has issued more than 1,700 rebates to residential and business customers through the Get Current, Drive Electric initiative. The company also continues to encourage EV-driving customers to consider its special Plug-in Electric Vehicle charging rate, which helps them save even more just by making simple changes such as setting a timer to charge their EVs at night and shifting electricity usage as seasons and demand times change.