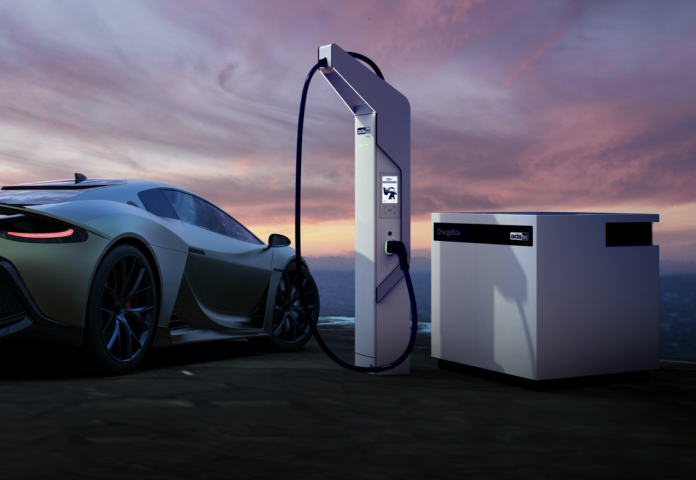 GenZ EV Solutions has been designated as the distributor of ADS-TEC Energy's electric vehicle (EV) charging solutions to the automotive market in North America and South America. GenZ EV will be distributing ADS-TEC Energy charging technology to automotive OEMs, automotive dealerships and automotive fleet companies.
"We are excited to collaborate with ADS-TEC Energy," says José Valls, CEO of GenZ EV, who was previously chairman of Nissan North America. "We evaluated many options for technology partners and chose ADS-TEC Energy because of the company's deep experience in battery technologies. Their cutting-edge charging solution brings unique benefits to the automotive industry, such as ease of install and the ability to draw energy from existing, low-power energy grids to deliver a consistent, ultra-fast charge."
ADS-TEC Energy's battery-buffered technology enables widespread, ultra-fast charging (up to 320 kW) on existing power-limited grids without additional infrastructure power upgrades. This will make it easier for automotive businesses to quickly install EV chargers and bring the benefits of ultra-fast charging to their expanding fleets of EVs and customers. It also allows for the introduction of ultra-fast charging to locations where it was previously unavailable such as city centers, and remote and rural areas.
"The GenZ EV team is the ideal distribution partner for our technology, bringing decades of automotive industry experience and established relationships," comments Gowton Achaibar, president and CEO of ADS-TEC Energy. "Together, we'll be making it easier for customers to deploy ultra-fast charging on site, which will be a critical asset to their businesses, both in terms of costs and convenience, as inventories of EVs increase."
GenZ EV, which officially launched as a company in late February, will be offering ADS-TEC Energy's charging systems along with a suite of premium services for automotive businesses transitioning into eMobility.