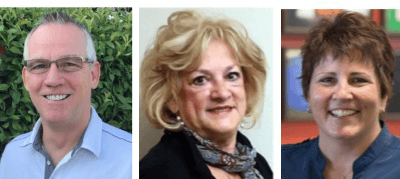 In a strategic move to support the growing demand for natural gas as a transportation fuel, GAIN Clean Fuel – a brand of U.S. Gain, which is a division of U.S. Venture Inc. – has announced two new hires and a promotion within the company.
Randy Richards has joined GAIN Clean Fuel as a business development manager to promote the adoption of compressed natural gas (CNG) and renewable natural gas (RNG) as an alternative fuel within California, Arizona, New Mexico, Texas and Oklahoma. The company says Richards has more than 25 years of sales leadership in the transportation and technology/software industries.
Marci LaMantia has been hired to focus on market development throughout North America. In her role, LaMantia will identify companies looking to either adopt or expand their use of alternative fuels. She brings more than 20 years of experience within the natural gas vehicle (NGV) market, most recently in account executive and market development positions with Southern California Gas Co. During her tenure, she was responsible for the growth of CNG infrastructure and NGV adoption of school districts, transit authorities and municipalities fleets within Southern California.
Lastly, GAIN Clean Fuel has promoted Sara Wiegert to national account manager. She will work closely with the business development managers on growth and relationship management within GAIN Clean Fuel's customer base, further allowing the sales staff to focus on new customer acquisition.
"The expansion of our sales team is strategic for us – bringing a broader set of industry knowledge and connections," says Scott Hanstedt, director of sales for GAIN Clean Fuel. "We're well-positioned to be the fuel provider of choice for fleets seeking emission reductions and economic savings."