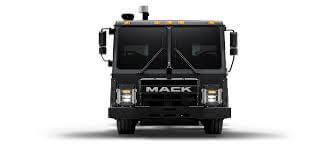 Mack Trucks says it is working with Republic Services to build and operate a fully electric Mack LR heavy-duty refuse truck.
"Mack looks forward to partnering with Republic Services to test the benefits a fully electric LR can offer in its day-to-day operations," says Jonathan Randall, Mack Trucks' senior vice president of North American sales and marketing. "As a leader in refuse and alternative solutions, Mack is uniquely positioned to offer a proprietary, integrated and fully electric solution for North America."
For refuse hauling companies, the ability to operate quietly during the early morning hours is an attractive feature of electric vehicles. Further, Mack believes that a fully electric vehicle will work best in a closed loop application in which the truck returns home every night – such as in the refuse industry.
"Given we operate one of the largest vocational fleets in the U.S., we are continuously evaluating innovative approaches and technologies to improve the performance, economics and environmental impact of our fleet," says Don Slager, president and CEO of Republic Services.
"We are excited to be working with Mack in the development of an electric garbage truck, as it would represent a significant step towards a cleaner, safer and more efficient fleet."
Mack announced in early 2018 that the New York City Department of Sanitation, one of Mack's largest customers, also will test a fully electric Mack LR model, which will be operational this year.