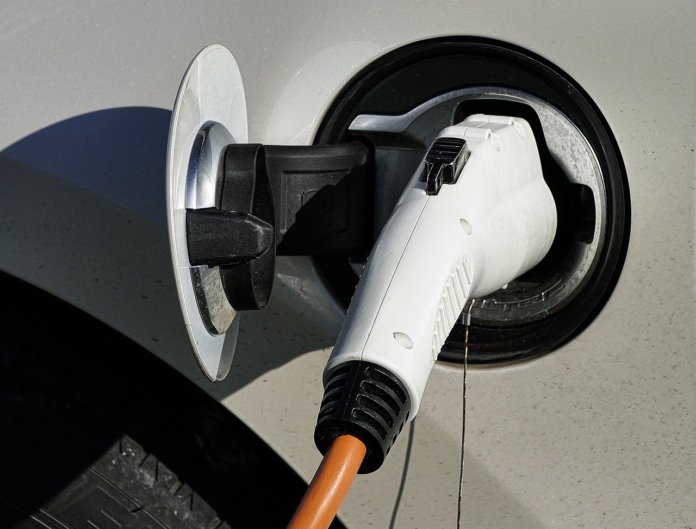 An incentive project promoting expansion of California's electric vehicle (EV) charging network to improve air quality and reduce greenhouse gas emissions from cars and light-duty trucks debuted in Fresno County on Dec. 20.
Funded by the California Energy Commission (CEC) and managed by the Center for Sustainable Energy (CSE), the California Electric Vehicle Infrastructure Project (CALeVIP) works with community partners to develop and implement regional incentive projects that support the installation of charging infrastructure.
The $4 million Fresno County Incentive Project (FCIP) is the first incentive project to be launched under CALeVIP. FCIP will provide cash incentives for the purchase and installation of Level 2 EV chargers to owners of commercial properties, apartments, condominiums, workplaces and public agencies in Fresno County. According to CSE, Level 2 charging allows most vehicles to go from zero to a full charge in four to eight hours and provides faster partial charging.
"The California Energy Commission is pleased to launch the California Electric Vehicle Infrastructure Project and appreciates Fresno County taking the lead by debuting CALeVIP's first incentive project," says Energy Commissioner Janea A. Scott. "As the state transitions to cleaner transportation in order to meet clean air standards and climate goals, it's important to increase access to the charging infrastructure that makes plug-in electric vehicles a more viable option for communities across California."
According to CSE, rebates of $4,000 are available through FCIP to support installation of single port charging stations, which charge one car at a time. Rebates of $7,000 are available for charging stations capable of charging two cars at a time.
"With the growing number of California car shoppers choosing to buy or lease electric vehicles, it is increasingly important that public charging stations be established at convenient locations, along the highways and at common destinations," says Andy Hoskinson, CSE's senior manager for EV initiatives. "CALeVIP will play a key role in the state's efforts to reduce transportation emissions, improve air quality and reduce dependence on petroleum."
Eligible FCIP applicants also may qualify for incentives available through the Charge Up! Program operated by the San Joaquin Valley Air Pollution Control District. It provides funding for businesses and public agencies in California's Central Valley to purchase publicly accessible Level 2 charging stations.
CALeVIP and its regional incentive projects are being made possible through a grant by the CEC's Alternative and Renewable Fuel and Vehicle Technology Program, which supports innovations in transportation and fuel technologies.
CALeVIP is currently funded for more than $15 million, with the potential to receive up to $200 million.