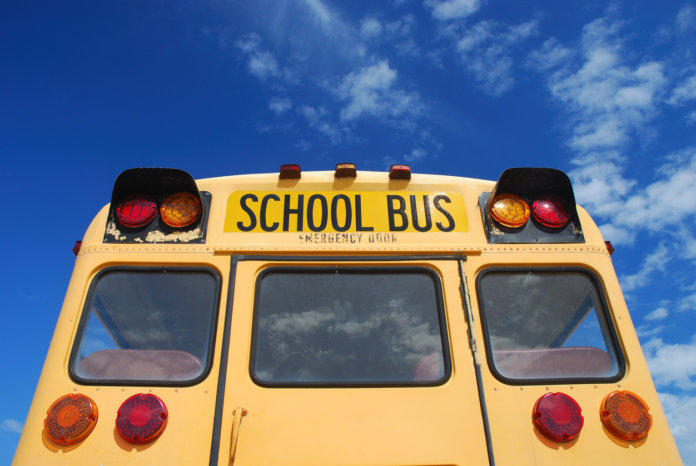 IC Bus, a subsidiary of Navistar, has announced an order from Franklin County Schools in Alabama for 44 of the manufacturer's CE Series school buses powered by the Power Solutions International (PSI) 8.8-liter LP propane engine.
Purpose-built for the school bus industry, the CE Series with the PSI propane engine is designed to provide diesel-like performance with higher torque at lower engine speeds, according to IC Bus. The company claims the high torque/low speed design greatly benefits stop-and-start applications to allow immediate acceleration after stops and greater hill climbing capability. This not only improves startability and gradability, but also eliminates excessive noise, heat and vibration associated with constant engine revving. IC Bus adds minimal revving reduces engine wear, oil usage and maintenance, while increasing durability and efficiency.
IC Bus will build the 44 propane-powered buses at its assembly plant in Tulsa, Okla., and the company is fulfilling the order in partnership with Alabama-based dealership Southland International Trucks Inc. Deliveries will begin in summer 2018 and will be complete in time for back-to-school transportation needs in the 2018-2019 school year.
"IC Bus is honored to partner with Southland International Trucks Inc. in providing Franklin County Schools environmentally friendly, reliable and safe transportation," says Trish Reed, vice president and general manager of IC Bus. "We are seeing strong sales of our propane-powered school buses throughout the country, and this sale is another example of continued interest in our alternative powertrains to transport students to and from school."
"We chose IC Bus propane buses for our school transportation needs because we've done business with Southland International Trucks Inc. for a long time, and we trust them to be our partner in providing first-class products and service," says Donald Borden, assistant superintendent of Franklin County Schools. "We're pleased to partner with IC Bus, as these new propane buses will improve our community environmentally while also reducing our operating costs."