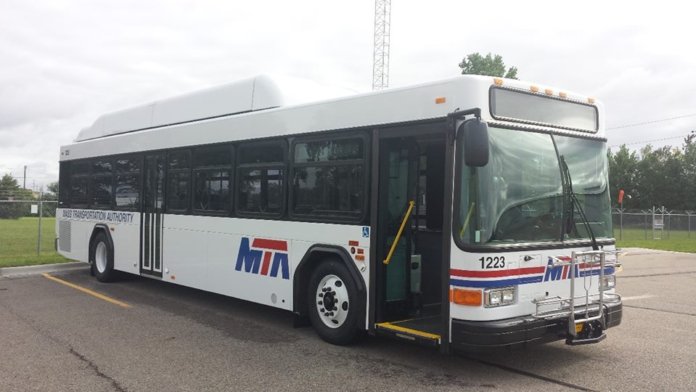 The Mass Transportation Authority (MTA) of Flint, Mich., recently received 13 new compressed natural gas (CNG) buses.
The CNG fleet will be fueled at a newly built public-private station located at the MTA's Grand Blanc Service Center and owned by Consumers Energy. The 40-foot buses will be placed throughout the MTA's fixed-route system serving the greater Flint area.
Notably, 22 more CNG buses will be arriving for the MTA within the next 10 months. The 35 new vehicles are placing 24-year-old diesel units that "well-beyond" their useful life, according to the MTA.
"We are extremely proud of our progress to attain a 100 percent alternative fuel fleet while working to reduce the carbon footprint and creating a clean operating environment," says Ed Benning, MTA's general manager and CEO.