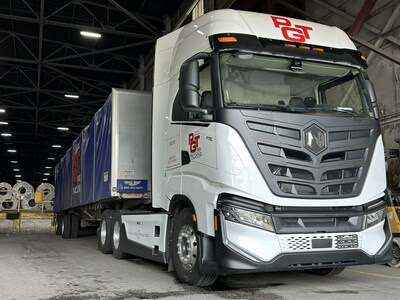 PGT Trucking, Inc., a major flatbed transportation provider, is providing its customer Steel Dynamics with dedicated transportation services using a Class 8 zero-emissions truck.
"PGT Trucking is extremely proud to have successfully launched our first dedicated run for Steel Dynamics using Nikola's Class 8 battery-electric vehicle," says Gregg Troian, PGT Trucking president. "We are committed to providing our customers with innovative and sustainable transportation solutions, and this service offering will lead to a greener future for both the trucking and steel industries."
For the initial run, PGT Trucking moved material between Steel Dynamics' Pittsburgh galvanizing locations. It is estimated that a short-haul delivery made using this truck will eliminate PGT's carbon emissions by more than 105,000 pounds annually.
To support this partnership, Steel Dynamics installed a charging station at its MetalTech location for the battery-electric truck.